Bug Bite Thing Net Worth 2022 – What Happened After Shark Tank?
What is Bug Bite Thing?
Revolutionary suction-tool to help relieve bug bites.
Bug Bite Thing was pioneered to help relieve itchy mosquito bites. Oftentimes, those with sweet blood become the victims to many mosquitoes throughout the Spring and Summer seasons, that's where Bug Bite Thing comes in handy.
Not only is it easy to use, but it also provides instant relief from the itchiness. All that you need to do is place the product on the bitten area, pull until a suction-sensation is felt, hold for 10-minutes and release.
What is Bug Bite Thing's Net Worth?
| | |
| --- | --- |
| Company Name | Bug Bite Thing |
| Owner | Kelley Higney And Ellen McAlister |
| Shark | Lori Greiner |
| Equity | 10% |
| Investment | $150, 000 |
| Location | Florida |
| Net worth | ±$15 million |
Who is The Owner of

Bug Bite Thing

?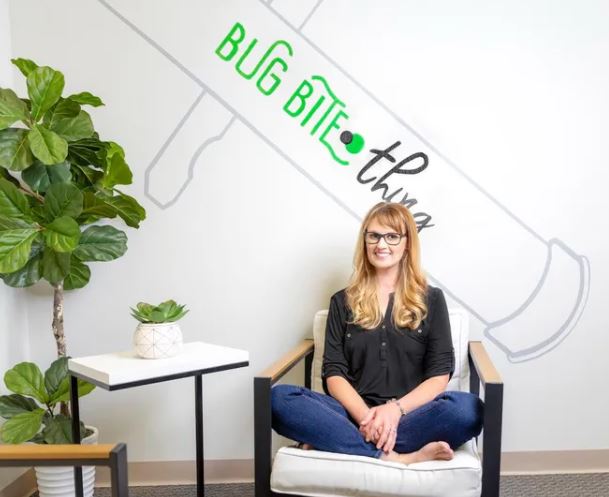 Kelley Higney is founded Bug Bite Thing.
Kelley and her family relocated to South Florida, unprepared for the mosquitos. After watching her children fall victim to the mosquitoes and seeing them itchy and in pain – she knew she had to do something about it.
She exhausted all the anti-itch products, and nothing appeared to help. Thus, she decided to do extensive research on what other countries were doing, and she ended up creating Bug Bite Thing.
Why is Bug Bite Thing so Popular?
The poison suction device can be used on all skin types, including sensitive skin leaving those who fell victim to mosquitoes free of any red welts that they may have left behind.
In addition, the product can also be used repeatedly!
Big Bite Thing also sells for a cheap price, through their website, Amazon, and certain pharmaceutical outlets.
Check Out More Reviews
Overall Score: 95/100
Shark Tank Appearance – Did It Go Through?
Higney and McAllister entered the Tank with the hope to secure $150, 000 in exchange for 10% equity.
After showing their product, handing out samples and pitching their impressive revenue – the shark fight began.
After putting up a good fight, Lori Greiner swooped in and stole the show by offering the Bug Bite Thing team exactly what they were searching for!
Kelley and Ellen were able to leave the tank with a partner in hand, $150,000 investment for 10% equity.
Where is Bug Bite Thing Today?
Bug Bite Thing is still in action and is doing very well.
Today, Bug Bite Thing is a multi-million-dollar enterprise that achieved ±$15 million in revenue in 2021.
In a press release, Kelley mentioned that since appearing on Shark Tank, business has boomed and that it has been an incredible journey thus far.
She calls herself a mom on a mission and that's what she continues to do to date!
Conclusion
In the end, the deal did close, but their product is still listed on Lori's website.
As of September 2021, Big Bite Thing expanded to 25,000 retail locations and ended on a whopping $15 million revenue for the year.
Check Out More Reviews
Overall Score: 95/100