Copa Di Vino Net Worth 2022 – What Happened After Shark Tank
James Martin is one of the few entrepreneurs to appear on Shark Tank TWICE, leaving without an investment or an onboard Shark both times.
His pitched product, Copa Di Vino has received worldwide attention and developed a net worth of over $70 Million —not only because of the ingenuity of the product itself, but also because of what's happened since both shows aired on ABC's Shark Tank.
This story is an interesting one, so let's see how Copa Di Vino is doing today.
James Martin's First Pitch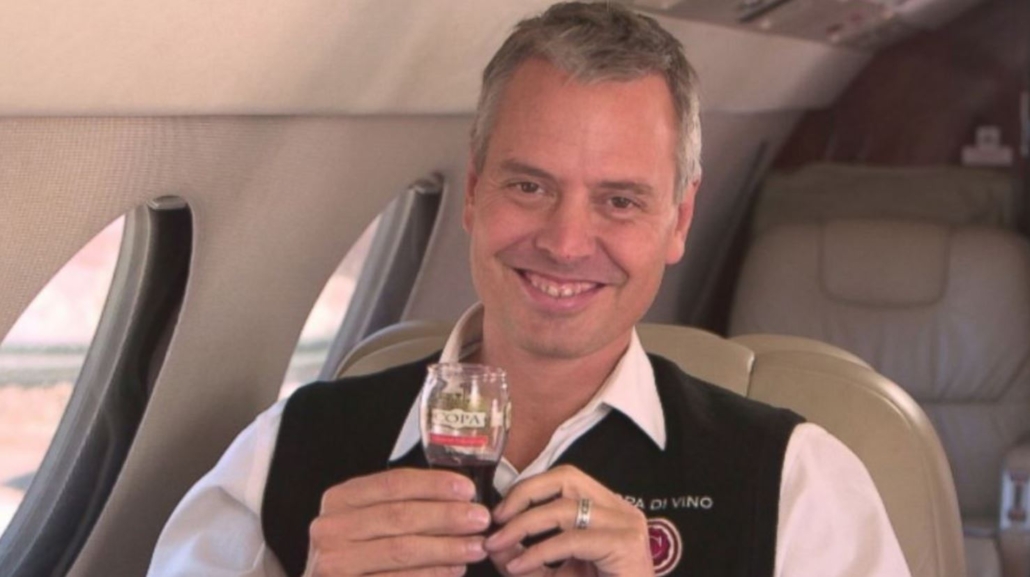 By the time James Martin approached the Sharks the first time, he had already established a fairly successful company. What he needed was capital to expand the brand further and get his hands on more stock.
After pitching to the Sharks, James received an excited offer from Kevin O'Leary, who was happy to give James the $600 000 he was asking for, but in exchange for a massive 51% equity share in the company.
This offer was turned down by James, and he decided to go it alone without a Shark and the promises that went with having one.
James Martin's Second Pitch
Copa Di Vino had attained an impressive $5 million in sales in a mere 12 months since the first show aired.
But James still had the familiar problem of inventory. So, he decided to approach the Sharks one more time to see if he could get his hands on capital.
This time the Sharks gave James much more generous offers, and even offered to go into joint partnerships with him so that he would have the benefit of 3 Sharks instead of just one.
After a long pause, James declined all of the offers, saying that he was giving away double the equity for the $600k the Sharks were offering.
Copa Di Vino Net Worth 2021
But James Martin has made a huge success of his business.
Thanks to the exposure he gained from appearing on Shark Tank, James has managed to skyrocket his sales, and Copa Di Vino is worth over $70 million today.
James has managed to secure deals with large retailers, including Walmart, and sells his wine-by-the-cup by the thousands each month.
Negative Associations With The Product
A partner of James', Joseph Falcone (who is rumored to have conceptualized the product initially), has recently been found guilty of using the money of other investors for his own personal benefit.
Falcone has recently been sentenced to 24 months in prison on charges of fraud, having used up a whopping $527 000 to pay off his mortgage and other personal expenses.
The company itself, Copa Da Vino was found innocent of any charges relating to Falcone's misdemeanors.
Final Thoughts
Despite much negative publicity, Copa Di Vino continues to sell well in retail stores, and has become one of those notorious Shark Tank stories that we love reading about.
One can't but think that if Kevin O' Leary or any of the other Sharks had been on board, James would have reached a much higher net worth thanks to international sales—and done so faster too.