Daisy Cakes Net Worth 2021 – What Happened After Shark Tank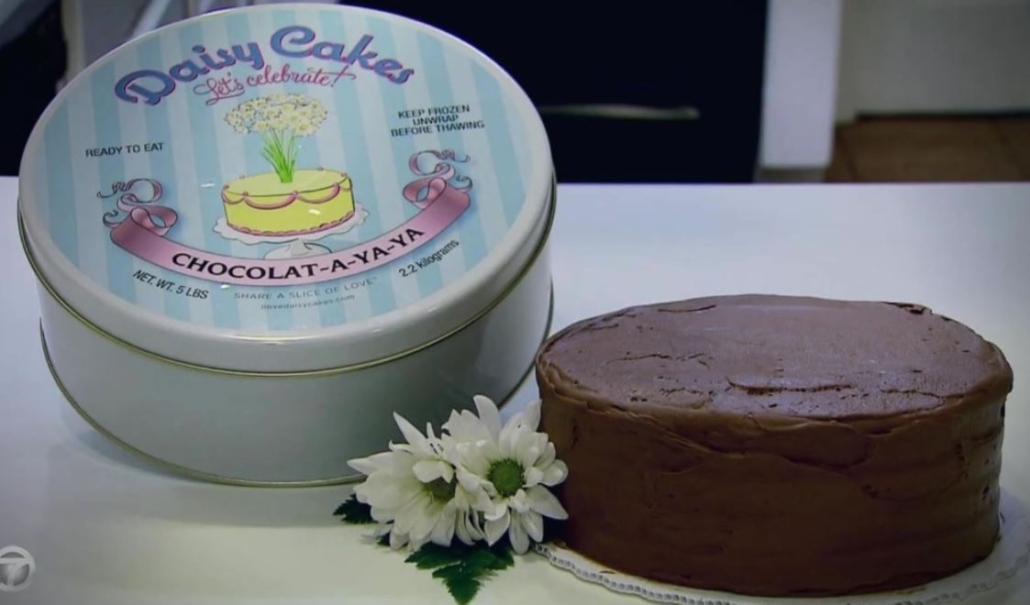 Successful ventures that got their big break on Shark Tank are few and far between. But, that is not the case for South Carolina's Daisy Cakes.
After successfully pitching the Sharks the Kim Nelson has scaled from 2,000 cakes a year to 18,000 and built an estimated net worth of over $3 million in the process.
In this post, we look at the progress of Daisy Cakes to see how life turned out after she resurfaced from the Shark Tank.
DAISY CAKES QUICK FACTS
| | |
| --- | --- |
| Name | Daisy Cakes |
| Company Net Worth: | Estimated – $3 million* |
| Pitch: | Hand-Sifted Made To Order Cakes |
| Entrepreneur: | Kim Nelson |
| Asked For: | $50,000 for 25% |
| Deal: | $50,000 for 25% |
| Shark: | Barbara Corcoran |
WHAT ARE DAISY CAKES?
A cake business is not a revolutionary idea. But when your product tastes good, you are on to a winner.
Kim Nelson employs secret recipes passed down from her grandmother to produce tantalizing made-from-scratch cakes.
Even though she operates out of Pauline, South Carolina, and Las Vegas, they ship Daisy Cakes countrywide.
WHO IS THE OWNER?
Gabrielle Olya from Yahoo Finance explains that Nelson founded the business thanks to a $93,000 loan from her parents.
Kim built it up to sell 2,000 cakes per year in the first two years of operating.
WHAT IS ITS NET WORTH?
Thanks to the success of Daisy Cakes, more information exists on their finances compared to other Shark Tank alumni.
To get our estimated net worth, we calculated the average profits per year of the company and the increase in units sold over the years.
In this article by Yahoo Finance, Nelson mentions that it costs $165,000 to make 6,500 cakes, working out to more than $25 per unit.
As of 2020, the business sells 18,000 cakes per year, resulting in annual revenue of $1.2 million.
Based on these figures, the company makes a gross profit of above $40 per cake and $720,000 per year. When we add this amount to previous profits, their gross profit over time exceeds $3 million.
These calculations are a gross profit estimate, as they do not factor in rent, utilities, packaging, and marketing.
SHARK TANK APPEARANCE
In 2011, Nelson dived head first into the Shark Tank, seeking $50,000 capital for a 25% share in Daisy Cakes.
While the Sharks approved of the quality of the cakes, it was Barbara Corcoran who would make an offer.
The New York real-estate mogul agreed to cough up $50,000 for the requested 25%. Years after Nelson and Corcoran became partners, Barbara still regularly provides advice to Kim and promotes the business, any chance she gets.
WHAT HAPPENED AFTER THE SHOW?
Following the airing of the Shark Tank episode, Daisy Cakes received 2,000 orders in 24-hours.
Considering they usually sold this amount of units per year. They felt strain both financially and physically.
Kim looked for a larger facility to bake the cake and set up shop in Savannah, The Bronx, and Nashville.
She experienced quality control and contractual issues forcing her to move production back to South Carolina.
WHERE IS THE COMPANY TODAY?
These days, Nelson has also set up a Daisy Cake bakery in Las Vegas. It services the demand of West Coast customers.
According to Gabrielle Olya, the company generates an average of $1.2 million in sales per year.
Success magazine quotes Corcoran as saying it is the best investment she has made on Shark Tank.
CONCLUSION
There is success on Shark Tank, after all. Our review of Daisy Cakes' net worth in 2021 shows a healthy business that continues to grow and rakes in a profit.
Have you eaten a Daisy Cake? If so, would you recommend the bakery to the rest of us?