Daymond John Net Worth 2022 – Bio, Shark Tank, FUBU, Wife & Story
Daymond John is a self made millionaire and his story is the stuff of American dream legends. Daymond John essentially came from nothing to build an empire of over $350 Million
His family was broke as a child and he had to assume many financial responsibilities from a very early age.
He struggled to make it as a young man but today, he is a household name mainly because he is a Shark on the television show Shark Tank, but also because he as served as inspiration for many youung, hungry, struggling entrepreneurs and people from all walks of life.
On the TV show, Daymond is known for being shrewd, understated, quick to listen but slow to speak. This reflects the wisdom that he has earned throughout the struggles of his life.
Daymond John tapped into a culture that was under-represented in the 90's and not only made his fortune from it – but brought it to the proscenium of fashion, music and arts.
In the following article we will shed a light on this inspiring and very important public figure.
Daymon John Quick Facts
| | |
| --- | --- |
| Full Name: | Daymond Garfield John |
| Occupation: | Reality TV Personality, Entrepreneur, Business Man, Author |
| Born: | Brooklyn, New York |
| Age: | 51 |
| Birth Date: | February 23, 1969 |
| Zodiac Sign: | Pisces |
Daymond John's Net Worth
Experts estimate that Daymond John, the founder of the clothing brand FUBU is worth around $350 million. But of course, FUBU was just how he got his foot in the door. Today he is one of the country's most successful entrepreneurs and his portfolio is wildly diverse.
Still, Daymond John is a man who is known for sticking to what he knows which has led him to great success. But the success he enjoys today belies where he came from and his humble roots.
From a very early age, John learned the value of hard work.
And he took advantage of school and community programs that helped him hone his entrepreneurial spirit and showed him that there was a viable way out of poverty. Daymond John stayed legit throughout his career even though he hustled hard ever since he was 10 years old.
He found jobs where he could, saved money and found ways to make more money. But John was surrounded by drugs and gangs which could have led him astray at any time.
Still, he stayed focused and concentrated on the marketable aspects of his culture and his art.
Today, people mainly know Daymond John as the cool, charismatic entrepreneur that frequently appears on ABC's Shark Tank. But where does he stand in terms of wealth compared to the other popular Sharks on the show?
Daymond John's Rank Among the Sharks
| | |
| --- | --- |
| Shark | Net Worth |
| 1 Mark Cuban | $4.2 Billion |
| 2 Kevin O'Leary | $500 Million |
| 3 Kevin Harrington | $450 Million |
| 4 Daymond John | $350 Million |
| 5 Robert Herjavec | $200 Million |
| 6 Barbara Corcoran | $90 Million |
| 7 Lori Greiner | $80 Million |
Daymond John stands in the upper echelon of the Sharks in terms of wealth. Mark Cuban sits at the top of the list as the sole billionaire of the group at a net worth of about $4 billion.
Next is Kevin O'Leary, otherwise known as Mr. Wonderful, who is estimated to be worth $400 million.
Next is our man Daymond John who again, is projected to be worth about $350 million. Robert Herjavec, the cyber-security mogul is worth an estimated $200 million.
And the lady Sharks, Lori Greiner and Barbara Corcoran are worth $100 million and $80 million respectively.
The Early Life of Daymond John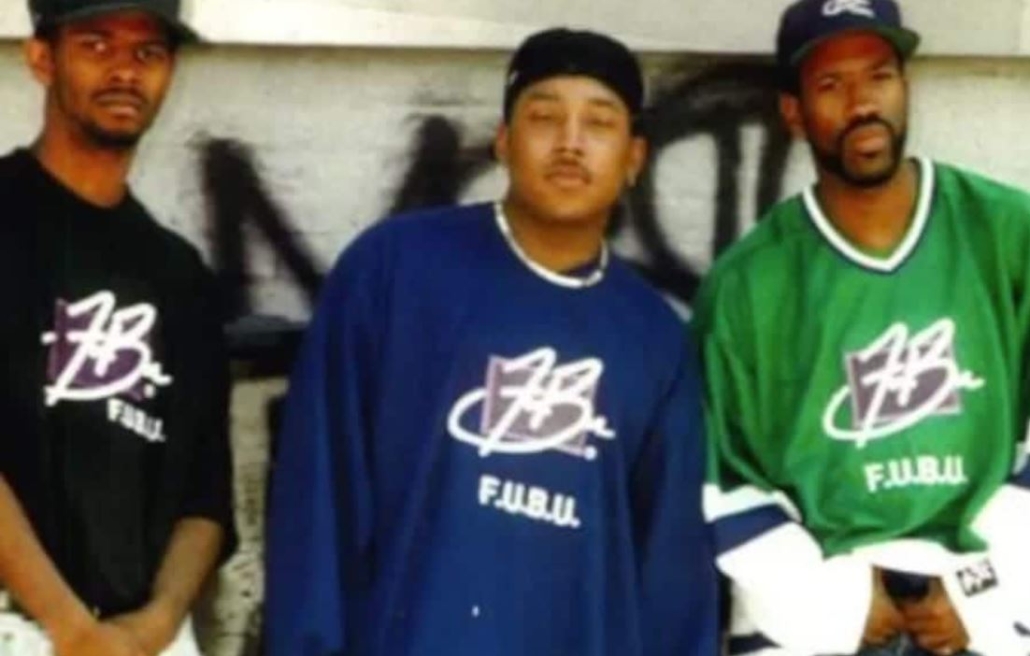 Daymond John was born into a middle class family in Brooklyn, New York. Namely, the borough of Queens and the Hollis neighborhood inside of that.
His parents were of Caribbean descent. Their names are Margot and Garfield John.
But when a divorce split Margot and Garfield apart, the family was seriously hamstrung financially. Young Daymond had to assume a good chunk of the financial responsibility.
And there was a lot of mouths to feed in the John family. Daymond has 7 siblings and they were all being raised by a single mother.
Daymond knew he had to help out to keep the family afloat so at the age of ten, he took one of the few jobs that anyone would give a ten year old boy. He began handing out fliers on the street.
The job didn't pay much, but it helped the family and it did something even more important for young Daymond: it taught him the value and power of hard work. Daymond attended Bayside High School in Queens and upon graduation, took a job at Red Lobster, waiting tables.
Around this time, Daymond John invested in his own commuter can service as he recalls in an interview he gave with CBS News.
In the interview, he revealed some of the insights he gained into the business world and the struggles one has to go through when starting their own business.
He recounts that at first glance, he believed he was making good money driving people around all day in the van. But when he took a closer look at the business expenses, he realized that he was making significantly less than what he initially thought.
So it was back to the drawing board for young Daymond. When he was 20 and still struggling to make ends meet for himself and his family, he finally had something of a breakthrough.
Daymond always had a passion for hip-hop culture and fashion. So when he was 20, he learned to sew from his mother with the idea of creating clothing catered to young, urban hip-hop enthusiasts like himself.
The rest, as they say, is history.
The Genesis of FUBU
Daymond John is well-known as the founder and former CEO of the urban clothing line, FUBU which stands for "For Us By Us."
But the genesis of this multi-million dollar company was very humble. Having learned how to sew from his mother, Daymond began the business in his mother's house.
He would create hand-made articles of clothing geared toward hip-hop culture enthusiasts right in his Brooklyn home.
Daymond would then take the wares that he designed and produced by hand to concerts and to the streets to sell himself.
The products sold relatively well and soon, he needed some help creating and selling the various hats and clothing items he was designing. He recruited some of his childhood friends and the business began to take off.
But scaling the business was a huge challenge since Daymond did not have any supporting capital. In order to fund his growing business, Daymond convinced his mother to take out a second mortgage on her house so that he could expand his business.
This was the genesis of Daymond John's fortune. FUBU became a profitable brand that helped john earn his $350 million net worth.
Today, Daymond John is still involved with the company that he started and that made him rich and FUBU's clothing is worn by people all over the world.
The Shark Tank Days
In 2009, Daymond John joined the cast of the ABC reality TV show Shark Tank which gives entrepreneurs the opportunity to pitch their ideas and companies to the "Sharks" who are themselves successful entrepreneurs.
The idea is to get all or as many of the Sharks to invest in and grow the company. Daymond John received a call from the show's producer, Mark Burnett in 2009, asking him to be part of the show.
Since then, John has been a popular staple of the show. He is known as "the people's Shark" because he provides an everyday person's perspective to the show.
Daymond is known for investing in companies that resonate with him. As a result, he has invested in companies including:
• Heatherette
• Three jerks Jerky
• Bubba's Q Boneless Ribs
• Sweep Easy
• Gayla Bentley Fashion
• First Defense Nasal Screen
• Flip Outz
• The Last Lid
• xCraft
• Combat Flip Flops
• TurboPUP
• Treasure Chest Pets
• Spy Escape and Evasion
• Garage Door Lock
• BeeSweet Lemonade
• Two Guys Bow Ties
Authorship and Success Quotes
In addition to his entrepreneurial efforts, Daymond John also consults in the business world often. He has his own virtual course in which he teaches young entrepreneurs the ins and out of business.
Daymond also contributes to Forbes magazine as an interviewer. Some of his interviewers have highlighted exceptional marketers or celebrities who have reshaped their image using social media.
He has also provided interviews with others in which he explains some of his best tips for success and is a keynote speaker at events like Grant Cardone's 10X Conference.
He has also published 4 books which include:
• Rise and Grind: Outperform, Outwork, and Outhustle Your Way to a More Successful and Rewarding Life
• The Power of Broke: How Empty Pockets, a Tight Budget, and a Hunger for Success Can Become Your Greatest Competitive Advantage
• The Brand Within: The Power of Branding from Birth to the Boardroom
• Display of Power
Some Of His Notable Quotes Include:
"Anything I own 100% of will always come first, and will always get whatever time is needed, no question."
"I believe the last thing I read at night will likely manifest when I'm sleeping. You become what you think about the most."
"If you don't educate yourself, you'll never get out of the starting block because you'll spend all your money making foolish decisions."
"The things that I've learned is, try to make all the mistakes with your own money and on a small level so that when you are responsible for a partner's money or assets, you've learned, and you don't make bigger mistakes."
"I'll wake up at 5:30 because the fish don't wait for anybody. When I look on my lake, the fog is generally very, very thick. I know then that I'm on time to catch the fish."
Daymond John's Personal Life & Wife
Daymond John is currently based in New York City but he is known to travel up to 280 days a year. He has a total of 3 daughters named Destiny, Yasmeen and Minka.
Destiny and Yasmeen were from his first marriage. But Daymond John remarried to Heather Taras and they currently live together with their daughter.
Heather, Daymond and Minka live in a high rise apartment that is directly across from the Empire State Building where John frequently works at the company he founded and is still part of, FUBU.
But Daymond has properties all over the place. He spends a lot of his time at a cabin he owns north of New York City in Dutchess County which is situated on hundreds of acres of gorgeous, natural land.
On his cabin he raises farm animals (he has 150 chickens) and enjoys the peaceful serenity away from the bustling culture and life of New York City.
And as alluded to in the quote section of this article, Daymond also loves to fish. But Daymond's life hasn't always been a bed of roses.
When he was young, Daymond was diagnosed as dyslexic. And as an adult he developed stage 2 thyroid cancer which threatened his life.
But he has overcome those challenges, learning to cope with his learning disability and thrive in spite of it and having the tumor that was threatening his life removed.
John has also been recognized for his excellence in business and entrepreneurship. In 2015, president Barack Obama appointed John an ambassador to raise awareness for and provide aid to underrepresented entrepreneurs in the country.
And throughout his professional career, Daymond has been steeped in the hip-hop community – often collaborating with rap artists like LL Cool J and enlisting them to promote some of his products.
The Last Word on Daymond John
Daymond John's star is still shining bright. At the relatively young age of 51, he is one of the most successful entrepreneurs in the country.
But perhaps more important than that is the hope that he represents to all under-privileged people that yearn to do better for themselves and their families.
John stands as a testament to the great possibilities of this nation and has overcome every obstacle thrown at him. His success reflects the hard work and determination that makes him a truly great man and he stands as a role model for young men and women everywhere.