Fling Golf Net Worth 2022 – What Happened After Shark Tank
Fling Golf hurled into the Shark Tank in season 12 and came away with a deal from the billionaire behind Kind snacks.
Fling Golf is an example of when things go right in the Shark Tank. However, the happy story lines sometimes take a negative turn once the cameras stop rolling.
Is Fling Golf still in business today? What happened with the company after their appearance on the show?
Find all this out and more in the following article.
Fling Golf Quick Facts
| | |
| --- | --- |
| Name | Fling Golf |
| Business Category: | Sports/recreational |
| Entrepreneur: | Alex Van Allen and John Puellage |
| Still in Business? | Yes |
| Net Worth | $3 Million – *Estimated |
| How Many Sharks Invested: | 1 |
| Episode of Appearance: | Episode 24 of Season 12 |
| Initial Proposal: | $300,000 for 10% equity |
| Received: | $300,000 for 25% equity |
How Much is Fling Golf Worth in 2022?
At the time Fling Golf was pitched on Shark Tank, it was estimated that the company was worth $1.2 million.
After the episode aired however, it was reported that Fling Golf experienced a boost in exposure which led to booming sales.
While the exact figure of sales has not been made public, we can at least surmise that the company still holds it's $1.2 million valuation. Again, this is a moderate estimate as the investment by Daniel Lubetzky likely increased the value of the company.
How did the Pitch go?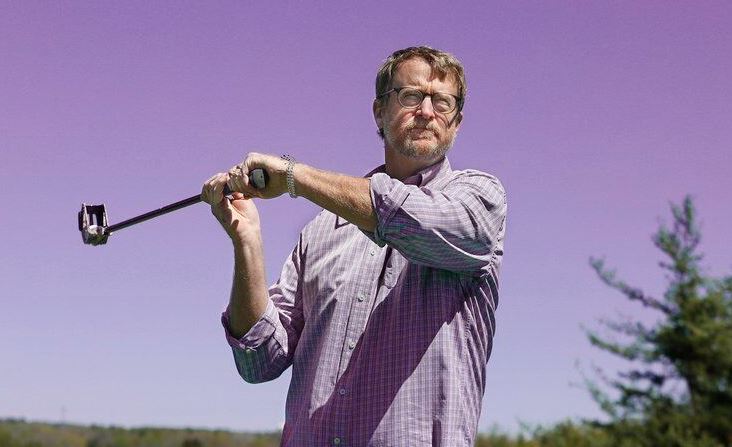 The entrepreneurs behind Fling Golf generated a lot of interest in their product. It's essentially a lacrosse stick that can fling golf balls. The idea was to make golf more accessible to more people and eliminate the need to carry a bunch of golf clubs.
The Fling stick allows people to hurl a golf ball a comparable distance to that of golf clubs. The entrepreneurs set up a practice net in the shark tank and allowed the sharks to try it out for themselves.
Fling Golf was pitched as a funner way to experience golf. In the end, they came away with a $300,000 investment from Daniel Lubetzky but ended up giving more equity than what they wanted.
The Entrepreneurs
The minds behind Fling Golf are Alex Van Allen and John Pruellage. Alex explained that his love for mashing different sports together started as a kid when he was growing up on a farm in Philadelphia.
He and his brothers used to mix up sports like frisbee and dirt biking.
That's how the idea for Fling Golf was born. Fling Golf is essentially a mix between lacrosse and golf. The stick looks very much like a lacrosse stick with a smaller basket and it is flung almost exactly like you would in lacrosse – only with a golf ball.
What Happened After the Deal?
Luckily, Fling Golf is still in business today. The company says that their game is being played on over 1000 golf courses across the country and is encouraging more golf courses to embrace it.
After the appearance and subsequent deal, Fling Golf experienced a boom in sales. Today, they make a variety of different "Fling Sticks" and are still going strong as a company.