FunBites Net Worth 2022 – What Happened After Shark Tank?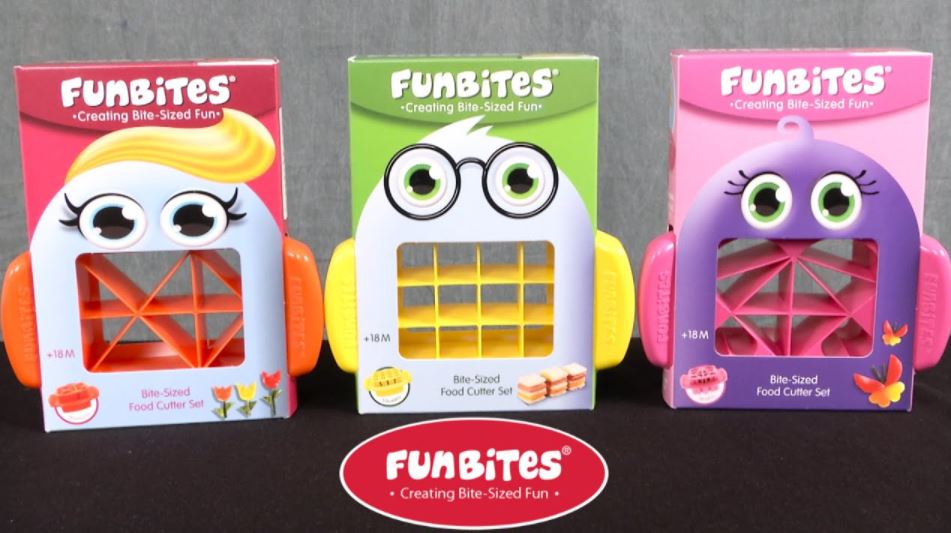 Quite a few parents with nifty ideas have braved the Shark Tank with their innovations to simplify parenting.
Bobbie Rhodes is another one who wanted to change dinner time for the better, all thanks to fun food cutters that make food seem more enticing.
She appeared on episode 615 of Shark Tank with her solution for picky eaters: FunBites. But did she impress the picky investors?
FunBites Quick Fact
| | |
| --- | --- |
| Name | FunBites |
| Company Net Worth: | $1.4 Million – *Estimated |
| Pitch: | Food cutters creating fun and bite sized food for kids |
| Entrepreneur | Bobbie Rhodes |
| Asked for: | $75,000 for 20% equity |
| Deal: | $75,000 for 25% equity |
| Shark: | Lori Greiner |
What is FunBites?
With the FunBites food cutters you can easily cut food like bread or fruit into bit sized pieces. Just press down with the curved blade unit and then pop out the pieces with the provided attachment.
The pieces also seem more interesting thanks to the interesting shapes of the FunBites design. And your kids have different cutters to pick from, which keeps dinner even more interesting. Hearts? Squares? Triangles? It's all possible with FunBites.
It's a quality, BPA free plastic product and each cutter is a different color.
Who is Behind FunBites?
Bobbie Rhodes came up with this idea because she was raising a picky eater herself. Her 7-year old daughter Dylan was more willing to eat bite sized food.
So, instead of cutting it herself, Bobbie created FunBites so kids can safely cut it themselves. Also, because they could play with their food, they're often more willing to eat it.
Before Shark Tank
Bobbie was already fairly successful before she spoke to the sharks. By sharing about FunBites at tradeshows and selling to a few stores, she already had sales of $400 000 over a period of 3 years.
The few months before Shark Tank saw sales of $40 000. However, she also had challenges, such as packaging that wasn't very attractive.
The Shark Tank Experience
It took Bobbie three years to get onto Shark Tank. She hoped for $75 000 and was willing to give 20% of her company away. She knew needed assistance with logistics and licensing to get her products in bigger stores.
The sharks were impressed with how her cutters worked and also that Disney expressed interest. FunBites is even a good option for autistic children. But some sharks weren't interested in the industry or felt the alternative—a knife—was easy, so parents may opt to use it, making it difficult to build a successful brand.
However, Lori Greiner and John Daymond were both willing to make an offer, with Daymond even offering more than she hoped for. But Bobbie understood the value of partnering with Lori and QVC. Even though Lori wanted 25%, Bobbie agreed to the deal—without even hearing Mark Cuban's offer—and the ladies hugged as new business partners.
Where is FunBites Now?
Thanks to Lori's help, FunBites has been showcased and there's even a TV ad, as reported by the Shark Tank Blog.
So, Bobbie got what she wanted from the visit to the sharks!
Visit the FunBites website and you'll see the whole range, along with awards the brand won, such as 'Mom's Best Award'.
If you want to try it out, you can purchase FunBites cutters for $9.99 on Amazon or you can order straight from the FunBites website.