Fur Oil Net Worth 2022 – What happened after Shark Tank?
Fur Oil is a company founded by Laura Schubert and Lillian Tung. The company sells natural skin and hair care for hair down there.
They pitched their business idea to the sharks on the famous ABC show, Shark Tank's 11th Season. Laura and Lillian came onto the 13th episode with the hopes of walking away with a deal of at least  $500,000 for 2.5% equity in the company.
They were offered a deal, so, where is Fur Oil now in 2022? Read on to find out!
Quick Facts About The Fur Oil Shark Tank Company
| | |
| --- | --- |
| Fur Oil Shark Tank Episode | Season 11 Episode 13 |
| Business Type | All Natural Skin And Hair Care Line For Hair Down There |
| Owners | Laura Schubert And Lillian Tung |
| Asked For On Shark Tank | $500,000 For 2.5% |
| Offer Accepted On Shark Tank | $500,000 For 8% + $50,000 To A Body Positivity Charity |
| Shark | Lori Greiner |
| Status | In Business |
| Net Worth | $1 Million in Annual Revenue |
What Does The Fur Oil Company Do?
Fur Oil is a company that sells a range of personal care products, all-natural skin and hair care for all body parts. They are dedicated to breaking taboos around pubic hair with upscale positioning and a message of body acceptance in the world.
They have a wide variety of products, including oils, stubble cream, ingrown hair, razor burn serums, salt scrubs, and more.
You can follow them on Instagram to stay up to date with the brand or watch this Youtube video to learn more about them.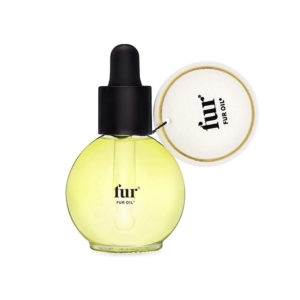 Check Out More Reviews
Overall Score: 95/100
How Was The Fur Oil Idea Born?
Laura Schubert is the brains behind the Fur Oil company and brand. Laura felt embarrassed discussing pubic hair in her teens but she knew it was time to change the conversation.
In high school, Laura experienced terrible ingrown hairs and did not know how to deal with them. With this as a thought in her mind, she attended Harvard and then Columbia business school. She always wanted to start her own business with meaning. Years on, she got the courage to start something and contacted her high school best friend, and co-founder Lillian. The rest is history!
What Offer Did They Walk Away With After Their Shark Tank Episode?
Co-founders Laura and Lillian appeared on the Shark Tank show, seeking an investment of at least $500,000 for 2.5% equity in the business.
After their pitch, the Sharks were impressed with their sales of $5 million in the past year, but they did not like the valuation. Despite the valuation, some Sharks were still very interested in making a deal.
Sharks, Daymond, Kevin, and Lori offered them deals. After negotiation with Lori Greiner, the co-founders walked away from the show with a deal of $500,000 for 8% equity in the business + $50,000 to a body positivity charity. Unfortunately, though, Fur's deal with Lori Greiner did not push through after the show.
Where Is Fur Oil Today?
After their Shark Tank appearance, the Fur Oil company is still going strong. Their products are available for purchase from various online stores like Ulta, Amazon, and Beauty Bay.
You can also purchase their products directly from furyou.com. Their products are also still being sold in over a thousand retailers across the U.S., including Urban Outfitters, Free People, Goop, and Neiman Marcus.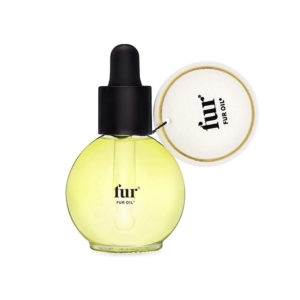 Check Out More Reviews
Overall Score: 95/100