GroovePages Affiliate Program Review – Can You Make Money With Groove Digital
It's no secret that Clickfunnels have dominated the funnel building market for the past many years and their Affiliate program has also been one of the most lucrative programs around for marketers with recurring commissions.
Although many savvy marketers have been using Kartra, the awesome marketing of Click Funnels have allowed them to enjoy top spot under driven leader Russell Brunson.
That all looks set to change with the introduction of Groove Digital, Groove Funnels and Most Specifically with the Funnel Builder itself in Groove Pages.Groove Funnels have popped up offering far more services and a better funnel builder than ClickFunnels and all for a once off payment for the Pro Upgrade.
No more annoying monthly fees that you have to bleed out until you are profitable.
GrooveFunnels is currently offering FREE lifetime access to anyone who signs up to the platform.
Once you are profitable, you can easily switch to the One Time Upgrade Price for Lifetime Access to the Pro offering including any new features and software that they come out with.
Sign Up For A FREE Lifetime Account Here:
The Affiliate Master Class By Mike Filsaime
Mike Filsaime is the mastermind behind creating an army of affiliates to promote GrooveFunnels which is still currently in Beta.
The MVP or minimum viable product has already had close to 50,000 people reaching for the wallet though, a trend that doesn't look like stopping anytime soon.
So, what offers has he given to affiliates to get them on board:
GrooveFunnels is heavily affiliate oriented from the get go. As soon as you sign up for a FREE basic account, you are enrolled in the Affiliate Program.
Any body you sign up as a basic member, will net you 30% of the proceeds or 30% recurring if you can sign them up on a monthly plan.
Anybody that they then go and invite to the platform that actually signs up will net you an extra 10%, Recurring!
To put that into perspective, if you signed up an influencer who went on to sign up a small army of people, it will probably pay your mortgage for many years to come.
If you are a upgraded member, you will earn 40% commission on a full time upgrade which is an amazing commission of almost $500 and it is recurring if they sign up for life.
You will also get the 10% for tier 2 sign ups ie. anybody who somebody you signed up, signs up.
Step 1 – Sign Up For Free For Life
You probably know a bit about the company already but if you don't and you are thinking about trying to Promote Groove Pages, It is a simple task.
Sign up for a completely free lifetime account and you are also automatically set up as an affiliate.
You get all of the Affiliate links, tools, banners and other promotional material right there in you dashboard.
If you have yet to sign for a free lifetime account, you can do so here:
Mike Filsaime
It's not hard to see why ClickFunnels and Co would be so worried about a complete solution like Groove Funnels.
Russell Brunson, the founder of ClickFunnels admits, he learned most of what he knows about Funnels from Mike Filsaime, the creator of Groove Funnels.
Mike Filsaime also worked at Karta, another leading competitor, and after his two year NDA was finished, Groove Funnels was born.
Mike Filsaime had been best know in the past for his role in Butterfly Marketing which was a website builder and tool used by marketers to create their own online businesses.
Mike is a heavy hitter in the game and the potential of Groove Digital has got many people sitting up and taking note.
Sign Up For A FREE Lifetime Account Here:
The Value Proposition
Well, the initial value proposition is that you can sign up for the basic versions of Groove Pages and Groove Sell for Free for Life.
You can host 3 websites of funnels with them and add your own products that you can sell as well through Groove Sell with a check out on the product page or a separate checkout hosted on the Groove Funnels platform.
The Extras
If the builder and product selling on your funnels/website is not enough, there are a million more reasons why you can get a ton more value from Groove Funnels.
The Extras you get for a one off fee are going to cost $1,000's a month to buy Separately including:
GrooveMail
GrooveAffiliate
App20
GrooveWebinar
GrooveKart
GrooveMember
GrooveBlog
GrooveDesk
GrooveCalendar
And Much Much More.
You will also have access to any new features they decide to bring out in the future.
Sign Up For The Pro Plan Here:
Pro's Of Groove Pages To Promote To Perspective Buyers
One Monthly Fee
Never have to worry about checking you statement and seeing multiple subscriptions coming out of your account all the time.
Pay for Groove Pages once and you will own it forever.
Better Product
Groove Pages is a better solution than ClickFunnels already and it is still in Beta Mode.
The Templates and blocks available in GrooveFunnels are better and the platform is already far less Buggy.
If you are just getting started with Funnels, it is a no brainer to go with Groove Funnels.
Integration Across the Platform
Groove Pages links up with Groove Sell allowing you to sell products on your landing pages or Websites.
The products can be paid in instalments, recurring payments or once off and it seamlessly integrates with Stripe and Paypal with GroovePay on the way shortly.
You can even offer your products for sale on the Marketplace as an affiliate deal.
Groove Mail allows you to collect and send emails on the platform and you can even host your membership sites with private videos and content.
The Entire Groove Funnels Suite is a growing beast.
Free Access To Any Future Releases
Groove Funnels has more future releases on the cards than current offerings and the stack is going to be amazing once it progresses.
You are going to have Chat Bots, Webinars, Phone App Builders, Agency Services and more as the developers make more progress on the offerings.
Advertise That They Can Become Affiliates Themselves
The first step in becoming an affiliate yourself is signing up for the Free Lifetime Access to the basic product.
Explain to amazing benefits of becoming a groove pages affiliate and letting them know that signing up is the first step.
This is a great way to get sign ups and it is the first step.
Sign Up Here:
Cons
It Is Still In Beta
With the product still in Beta, there are a ton of features not yet available like putting a checkout on your own custom domain and a lot of the options around payment.
With that being said, there is still a fully functioning software platform available at an awesome price.
Big Promises That Need To Be Kept
If a politician made all the promises that Groove Funnels have made about future features, I definitely wouldn't believe them.
Mike Filsaime is a heavy hitter in the industry however and he is more than capable of backing up these bold claims.
It remains to be seen however, how good the finished product will be and how long it will take to get there.
Who Is The Product Not For
The Product is not going to be for anyone who is knee deep in their existing, profitable ClickFunnels or Kartra campaigns with tons of other products supporting their other marketing functions.
Switching over would be a ton of work and there is no guarantee that the campaigns would move over without friction and still be as profitable.
If you have a lot of profitable campaigns on a different platform, it might not be best to switch over.
Who Is The Product For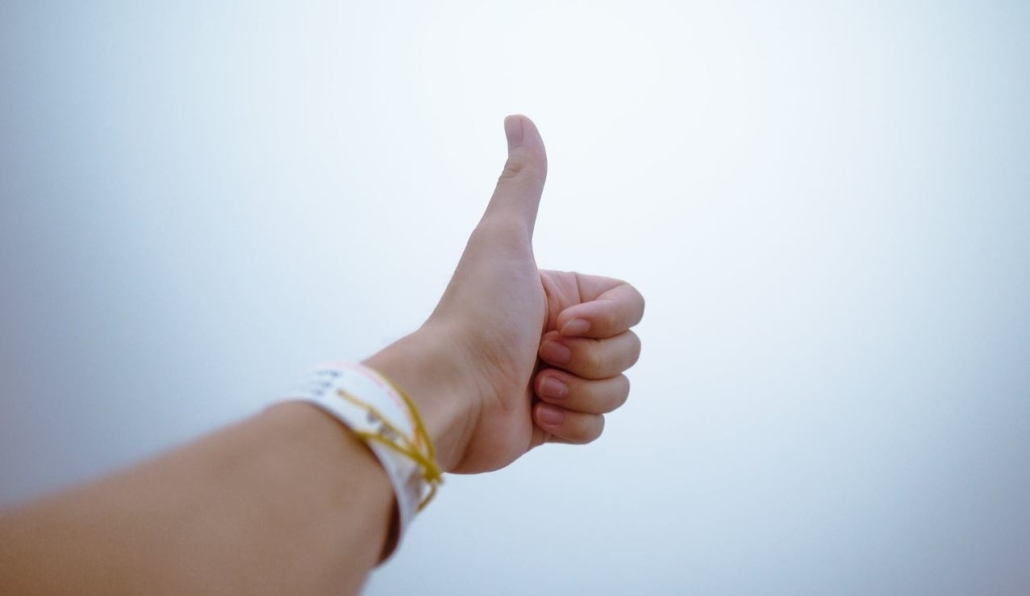 People who haven't signed up for ClickFunnels or Kartra due to the monthly fee but are interested in getting started with Affiliate Marketing and creating Passive Income online.
This is for people who are working with another software but only have one or two campaigns but don't want to pay monthly fees for various software's but instead pay a one time fee for Groove Funnels.
People who see the value and extent of the features available and want to add it to their arsenal of marketing platforms moving forward.
The 1 time payment is a truly remarkable deal and anyone who wants to get onto this plan can make amazing lifetime svaings with the 1 time payment.
If you have been sitting on the fence about Affiliate Marketing and Passive Income, now is surely the time to jump in.
How To Sell The Affiliate Program
Getting people to sign up for the Affiliate program should be easy, especially if you are in the space.
There is a free lifetime sign up so it is not like people have to go out of there way or even pull out a credit card to get the offer and see what the product is all about.
Youtube
Youtube is one of the hottest places imaginable for affiliate marketers because of the way you can connect with your customer base.
With Blogs, the traffic is cold and it is a tough job to warm them up with just text.
With video, the user can see and hear you. It is much easier to detect a fraud we can see and hear than it is to detect a fraud that is simply writing.
This means you can get your audience to know like and trust you much quicker.
There are a few steps to running Affiliate Campaigns on Youtube successfully:
Simply create videos that people are actually searching for, demoing the software in action.
Place an affiliate link to the GrooveFunnels Sign Up Page
You can also send them to a bridge page, get them onto your email list, offer them some freebies and then push them over to the GrooveFunnels Sign up page once the give you their email address.
Whatever platform you choose, it is all about adding value with your work. Sometimes with Youtube, people just want that final opinion to make their mind up and once they see your video they are often ready to sign up immediately and make the purchase.
Blogging
Good Old fashioned blogging is going to work well with a new offer like GrooveFunnels because it is not yet saturated with articles going back to the 5th page.
As always with Blogging you need to follow these pro steps:
Create Articles People Are Actively Searching For
Create Scannable Content With Plenty Of Quotes, Lists, Images And Tables
Always Aim For Number 1 Spot
Promote The Offer With Attractive Buttons
Social Media
While it's certainly true that Facebook doesn't like you pushing traffic off its platform with external links, they seem to be ok with it when you are doing so in groups.
There is a huge community around Groove Pages established already and there are plenty of other groups around where you can share your knowledge and promote the offer.
The main thing with social media is to provide as much value as possible by interacting with the community and letting the affiliate link clicks happen organically over time as you bring them to your bridge pages and offer them digital products and other items of perceived value.
Paid Ads
If getting the traffic for free sounds like it is going to take too much time or you want something that is going to be a lot quicker, you can run paid ads on almost any platform nowadays.
Google Ads
One of the most powerful Ad Platforms, it allows us to show our ads when people are directly searching for the platform.
The key thing with Google Ads is to get the targeting right with Exact match keywords and broad match keywords.
You want to bid high enough to be at the top of page 1 so you are actually getting the engaged clicks and you landing page experience has to be superior with a clear call to action and possibly a bonus to offer them for registering.
Youtube Ads
Youtube Ads are another powerful feature to take advantage of.
You can ply your Ad before other similar videos and try to steal the customer with your own video or you can pay to show your ad on the right hand side in the next suggested videos section.
Youtube is a powerful way to get a high conversion rate because you can build 'Know, like and trust' a lot more easily when people can actually see you on Youtube.
Social Media
Ads on Social media are effective when they grab peoples attention and take them away from what they were doing into a new direction.
Once we have their attention, we need to convert them from social mode into buying mode and a great to do that is by getting them to your landing page by offering them value.
A free digital product is a great way to get them to your page before sending them on to complete the registration.
You can also grab their attention and send them directly to the offer. With such a good affiliate program as Groove Pages, you should be able to get them to convert at a high enough percentage.
Remarketing
Once they visit your site we want to remarket on all channels until we start getting conversions.
People typically won't convert until they see you offering a good few times and remarketing is great way to do that.
It works by placing a cookie on someone's browser when they visit your site, this allows you retarget them and stay fresh on their mind until they convert.
Conclusion
Groove Pages and the entire Groove Funnels suite is one of the hottest affiliate properties on the market right now and the right time to jump into Affiliate marketing is right now and with this offer.
The first step is to sign up for a Free Groove Funnels Account Which You Can Do Here:
Sign Up Now: