Is Affiliate Marketing Profitable And Worth My Time In 2022
Affiliate marketing is still a relatively new industry and has helped tons of people to create sustainable, passive and often hugely profitable businesses online.
Affiliate marketing basically involves directing customers to a particular product and when that customer buys, the seller shares a percentage of that sale with the referring affiliate. You can see how this is a big win/win for the affiliate, seller and the customer who has done their research and decided on the best product to buy based on your informative content.
With more and more of the world's largest companies setting up affiliate programs and the ease at which you can reach audiences online through Google, YouTube on social media, there has never been a better time to get involved with affiliate marketing than 2020.
Amazon Affiliate Commission Cuts 2020
When we're talking about affiliate marketing, the first thing that will come to mind for people who have been involved in the game for awhile is the Amazon affiliate program.
Amazon has traditionally had the best affiliate program for the past 20 years and they actually pretty much created the industry. What makes Amazon's affiliate program so good is the high conversion rates when you send your audience to Amazon, Amazon's trusted name and the incredibly fast delivery with no questions asked returns.
Amazon sells almost every product that you can imagine and in the past they have offered Commission rates of up to 12% on certain product categories but that has really changed in 2020.
In 2019, Amazon affiliates got the dreaded email to say Commission percentages will be slashed and had their earnings cut pretty much overnight.
During the pandemic of 2020, the same thing happened again. Some areas went from 4.5% to 1% which is paramount to Amazon saying they no longer want that referral traffic.
Other areas went from 4.5% to 3% and some even went from 8% to 3%.
These cuts leave affiliates in a difficult position because the conversion rates are much higher with Amazon than anywhere else but the Commission rate might not be attractive anymore.
I believe that these cuts were due to the huge increase in demand caused by the pandemic and Amazon couldn't cope with all of the sales with reduced delivery force but it does appear to writing is on the wall for Amazon affiliates.
This doesn't mean that affiliate marketing is dead it just means we need to rethink our strategy.
Other competitors waiting happily to offer you handsome percentages to take the business off Amazon and eBay is one of the very best that you can send your traffic to, to get good conversion rates and higher commissions. We can even link to Amazon and eBay and if there are further cuts from Amazon we can just remove them from our blog or YouTube channel.
Better Options
There are multiple individual affiliate programs now like even Walmart, Garmin, Dicks Sporting Goods and many more so you just have to find a commission rate and quality outlet that is worth sending your traffic to.
You can also make your own ecommerce store on Shopify for the product you were selling a lot of and actually look after the sales yourself or you can check out affiliate platforms like impact radius and Commission junction to increase your income.
While the Affiliate Marketing game has certainly changed in 2020 due to Amazon dropping their Commission rates as this was the goal too affiliate network for beginners but with all the opportunity that is available affiliate marketing is still hugely profitable business model and a great area to get into.
Another thing to keep in mind is that when people see Amazon slashing their commissions they will think twice about getting involved in blogging. This means there would be less competition coming into the market which provides a barrier to entry making it more attractive for people who have been established or who want to get established, to do so more easily.
How To Generate Affiliate Sales
With the Amazon debacle out of the way, it is time to start looking at the ways we can generate affiliate commissions, what is involved with each method and how long it's gonna take to start generating commissions.
Blogging, Youtube and Social Media are going to be the very best ways to generate affiliates sales in 2020.
Niche Selection
Niche selection is going to be one of the most crucial decisions that you make when starting your online business. It should ideally be something that you are passionate about so that you can stay motivated even when the going gets tough.
It should also be something that your tag customers are passionate about, have money to spend in the industry and be in an industry where there are tons of different things that you can spend your money on.
You don't want to sub niche down too much because you will run out of content to write about too quickly.
For example, Too Narrow would be golf bags, narrow but OK will be golf clubs, perfectly broad would be just golf, and very broad would be all sports.
For pets, too narrow might be just cocker spaniels, narrow but perfect will be dogs, and broad will be all pets.
Remember guys, the riches are in the niches so choose wisely and pick something that people are passionate about.
Best Niches Of 2020 For Blogging
Sports
CBD
Finance
Personal Development
Entrepreneurship
Fitness
Travel (Post Pandemic)
Pets
Religion
Home Improvement
Weight Loss
Blogging
Blogging has been around for a long time at this stage and some of the more competitive keywords are going to have a lot of competition. There are so many different searches going on every day that you can easily take a slice of the pie and you can even take keywords that are highly lucrative.
Blogging is not something that's gonna generate traffic overnight, it will take about 3 months before you start getting your first traffic and six months before you can start making a decent income using this method.
The best time to start was yesterday the second best time to start this right now.
Once you follow the best methods for blogging, we can guarantee that you will start generating traffic and income and this is an excellent way to create stable income with sustainable growth overtime.
10 Steps To The Perfect Blog
Niche Selection
Break Your Niche Into Categories
Select Your Blog Topics
Weigh Up Competition And Write Better Articles
Set Up Your WordPress Site
Create Content
Authority Posts – 3,000 Words +
Product Reviews – 700 Words +
Answering People Questions – 1500 Words +
Vs Posts – 100 Words +
Upload Your Articles
Internal Linking
Add Affiliate Links
Create Courses And Digital Products
These are the steps that you need to take to be successful and the best way to pick the topics to write about is by using the Google Auto Complete. This is where you start typing in Google search bar and it finishes your sentence for you using AI. These are the searches that people are actually performing so if you address those questions better than any of the competition you will claim the top spot.
This is so important because starting out you're not going to be able to compete for the biggest terms but you can easily find quality searches that haven't been addressed properly yet.
Once you start generating traffic, that will spur you on to keep going with the process and eventually creating a passive income business from your blog.
Learning how to pick my blog topics correctly has had the biggest impact on my blog traffic on the 2nd best tip I can give you would be the following.
Be Honest In Your Reviews
It's too easy to fall into the trap of saying that every product is excellent and that you should buy it, but that is not always going to be the truth.
By saying every product is excellent you can't build any trust with the reader, you need to be honest about the pros and cons and also in your reviews include other products that you think are equally as good if not better.
I have found that when I recommend a different product then the person came to the website for they buy at a much higher percentage because they know you are not just telling them what they want to hear.
Don't be like the sales man either who is just looking to make the most Commission by selling the most expensive product, be honest and genuine and the commissions will stack up overtime.
Outsource The Writing
We would recommend doing the first 20 or 30 post yourself to set the tone for the blog but you can really increase your output by outsourcing the rating.
We have templates that we give the writers which tells them exactly what we want and once you get a good English language writer that knows the topic they can write, probably better than I can in most cases.
You can find great writers on plenty of platforms like Upwork and Fiverr that will be a cost effective way for you to scale overtime.
Some bloggers that I know don't write any of the content themselves.
Keyword Research Tools
Tools will give you the main keywords that websites rank for but it won't give you the smaller keywords that those platforms don't pick up which can generate a ton of traffic and have lower competition.
Relying solely on keyword research tools like Moz or Ahrefs is not a good idea 'cause you'll miss out on a ton of traffic.
What I use these tools for is just to discover new areas of content that I can create and once I find a new area I will do my keyword research in that area to find the best blog post titles.
I also use Keywords Everywhere to identify good blog posts and see what the competition is like in each area.
Build An Email List
Once you start building traffic to your site, it is important that you start collecting emails as this is something that you 100% own and no matter what changes happen with Google algorithms or how your traffic goes, you will still have this collection of email addresses that can be used for affiliate programs and for sending quality offers to your subscribed readers.
Building an email list can be a lucrative way to sell affiliate products once you have and engaged list and have developed trust with your audience, people will have no problem taking your suggestions and buying from you over and over again.
Digital Products, Courses, Membership Sites & E-Books
Once people visit your blog for a certain topic, you know that they are in the markets for knowledge about whatever that subject is and you can target them with premium products such as online courses, membership sites and  e-books.
As you get more established in your industry and are generating more traffic, it will probably make sense for you to create these digital products and membership sites yourself to make the most money but while you are a growing blog you can also get affiliate links to other people's digital products, courses, membership sites and books.
When promoting other people's digital products you can often get handsome commissions because there is no additional cost in selling the product. You make a digital product once and you can sell it an unlimited amount of times  so it makes perfect sense for the person who created it to want to sell it as many times as possible and they may even offer you up to 50% of the price as a Commission to refer sales to them.
again it is worth keeping in mind that you shouldn't refer your readers to crap products as that is counter intuitive, but find the best products that your audience will be happy with.
Affiliate Marketing With YouTube
For as long as I can remember blogging with your websites has been the only way to generate good commissions sustainably for the long run with affiliate marketing but all of a sudden YouTube has come along and changed the game forever.
The amount of people watching videos on YouTube every day is increasing all the time and the platform is struggling to keep up with the demand for new content.
When you perform a search on Google for a competitive keyword there might be 10 to 50 quality blogs already on the topic but you may find only one or two videos that aren't even that good.
YouTube is the number one opportunity on the Internet right now and it will be for the next 5 to 10 years, this is the gold rush of the 2020s.
Having been a member of the income school project 24 course, and having created profitable channels ourselves, we know exactly how to make money through YouTube.
Affiliate Commissions With YouTube
You have two options to make affiliate commissions with You Tube. you can send the users directly to Amazon or whatever affiliate platform where they will make the purchase or you can send them to your site, get them into your marketing funnel,  And generate the Commission through there.
YouTube can start getting your traffic from the very first day and you can create trust and rapport with the user as they can see you face to face and get a feel for how much you believe in what you're saying and how much value they will get if they make a purchase.
Selling products is only one way to make money through YouTube you can also sell these people on courses and any other offers and probably with higher conversion rates than you will get from your blog which is a bit more impersonal.
Your video title research can be at the exact same as what you do with your blog. Use the autocomplete feature on YouTube to find out what people are searching for and you can fill those needs. You don't have to look out for the videos with more competition as there is just a ton of space for everybody to get views, subscribers and sales.
Advertising On Your Content
Once you care about blog traffic and YouTube traffic, you can start to advertise on your content. For your blog you can use ad networks like Ezoic, Mediavine and Adthrive which can be used to pay up to $10 per thousand visitors.
As you scale to 2, 3, 4 and 5000 visitors you can quickly see how this can turn into a full time, stable income relatively quickly.
With YouTube, once you get 4,000 hours watched and 1000 subscribers in a year you can start to show ads on your YouTube videos which is again completely passive and can turn into thousands of dollars almost overnight.
My goal when starting out in digital marketing was to earn financial freedom as quickly as possible. That means having enough money coming in passively that I can work on whatever project I want to where I see the highest return without having to worry about selling my time for money.
Blogging and YouTube are the 2 best ways to do this in the shortest amount of time.
Once You Create Your Own Digital Products
As you get established you will have your own digital products, and you can use affiliate platforms so just click bank, Commission junction and impact radius to find other affiliates who are willing to sell your products and make a profit which again is a Win-Win for both of you as you only have to create the product once with no additional cost of sale.
Best Affiliate Platforms In 2020
Amazon Affiliates
While Amazon have slashed their rates again this year, it is still the best place to get started. Most categories now offer 3% commission and with Amazons high conversion rates and easy sign up, this is going to allow you to generate your first sales in the least amount of time.
Another thing to remember is that Amazon is not stupid, while they have reduced their commissions to 3%, most people will still stick with the system but with any further cuts, they are opening the door for other companies to start chipping away at their stranglehold on every E-commerce, one niche at a time so I dont expect to see any further cuts coming in the near future.
Bloggers have a lot of collective power and where they send their links can make a huge difference to any companies bottom line.
The Ebay Partner Network
As Amazon slashes their affiliate fees, it doesnt take a genius to realize that more and more people are going to start sending their links through the E-Bay Partner Program who pay anywhere between 50% and 70% Commissions.
Don't get too excited just yet! That is 50 – 70% of Ebays profit on the sale which will work out at around 6% of the total sale amount.
Ebay also has really good conversion rates and this will be sure to keep Amazon on their toes with regards to any further cuts in their affiliate commissions.
A lot of people complain about getting rejected by the Amazon Affiliate network as they can be a little be strict on the websites they allow in and Ebay has no such approval process, you just sign up and you are ready to start earning.
I think a great idea can be to have a link to Amazon and Ebay and let your customer decide where they want to buy.
If they buy anything on either of these platforms after clicking your link, you will get the commission from that sale.
Share-A-Sale
Share A Sale are a large affiliate platform that make it easy for publisher and affiliates alike to join up and start generating revenue quickly.
Share-A-Sale has well over 5,000 merchants and you share the links across any sites you own and on Youtube, hassle free with customizable links.
With a huge variety of advertisers, commissions can very widely on this platform from 5 or 6% to 20 or 30% +.
Share A Sale makes it easy to sell your own products too and it has a very easy to use searching facility for finding the best offers.
While it is very easy to get your products published, you need to be careful you are not advertising inferior products to your audience.
Impact Radius
Impact Radius is one of my favourite online affiliate platforms and because they are superior at tracking leads and displaying the info their publishers, more and more high level companies are signing up with them.
We are heavily involved with CBD and all of the top companies have moved their affiliate programs to Impact including Nuleaf Naturals, CBDmd and CBDistillery.
Having a look at the Brands section we see huge names like Big Commerce, Aramark, Shutterstock, Envato Market, Adidas, NordVPN and Appsumo and that is just from having a quick glance.
You can earn handsome commissions and as we see, we laser like tracking accuracy.
CJ Affiliate
Commission Junction Or CJ Affiliate is another place that makes in easy for publishers and advertisers alike to generate revenue quickly and affordably once you have a decent amount of website traffic.
CJ Affiliate boasts over 3,000 affiliate programs with a wide variety and commission rates from 5% to 50%.
If you have digital products CJ can too be a great place to sell them but I would again make sure to buy the product and make sure it is good quality before invited your readers to make a purchase of something that is not of good quality.
Conclusion – Is Affiliate Marketing Still Worth It?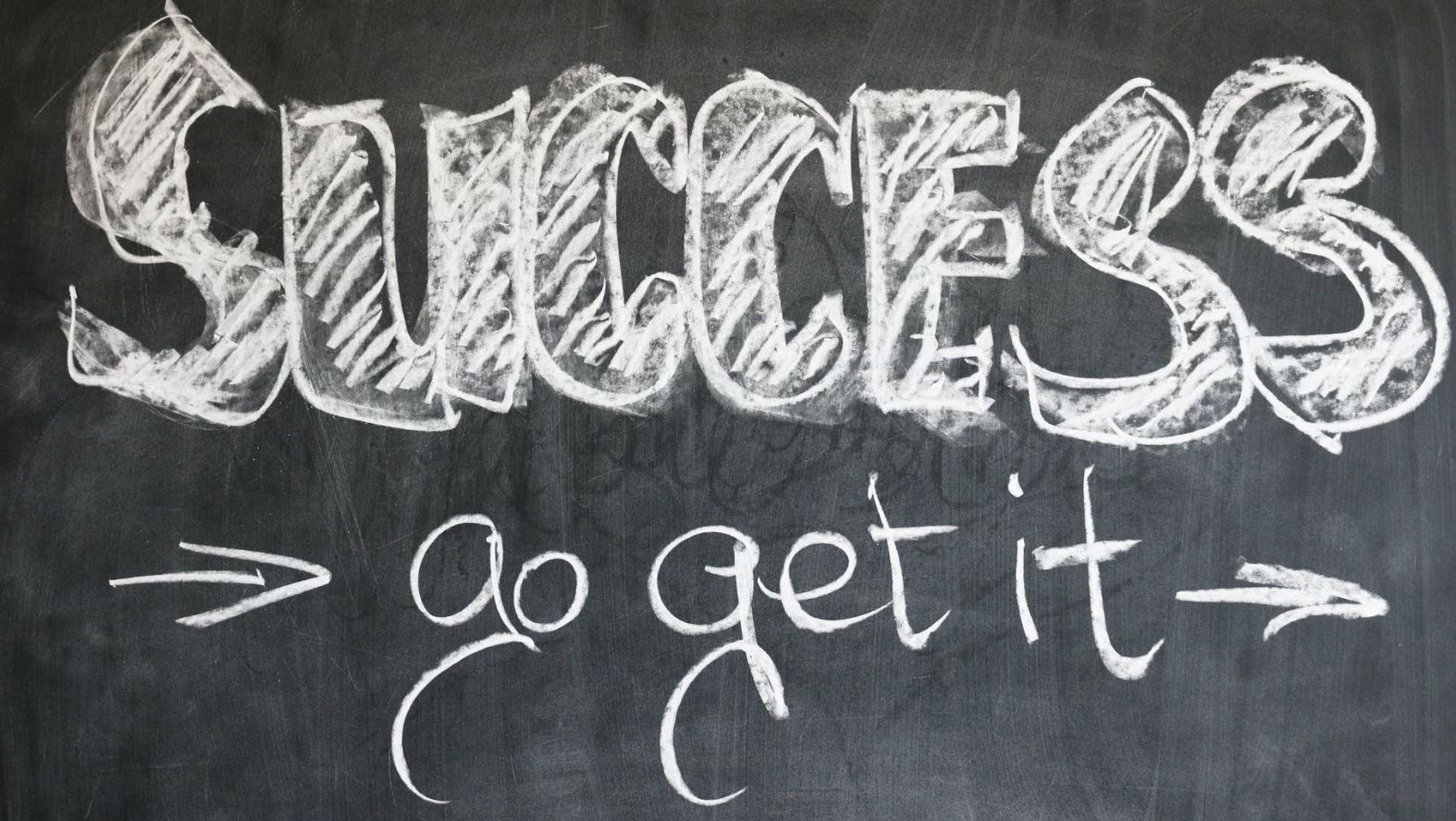 Hard Work is the most critical aspect of success, I have never met someone at the top of their industry who does not work extremely hard.
Affiliate marketing is not a walk in the park, just like any other business, it requires hard work, dedication and education to be successful. You have got to be persistent, be willing to make mistakes and to constantly learn how to improve your skills to be successful in this game, just like any other.