Is Pay Per Click Still Worth It And Effective In 2022?
Pay Per Click Marketing has been one of the leading ways for businesses to generate leads for well over a decade and it requires the advertiser, to pay only when a user clicks on the ads and shows an interest in the business.
Pay Per Click is a highly targeted form of advertising and since it has been so successful in driving business for start-ups, small business and huge corporations alike, it has attractive stiff competition for the top spots within the various search engines and platforms that run Pay Per Click Marketing to the point where people are questioning whether it is really worth it for them or not anymore. The answer to this lies in a couple of determining factors like the lifetime value of the customer, conversion rate and the cost per acquisition. The determining factor of whether PPC is still effective for your business will come from whether The Lifetime Value of a new customer exceeds the average cost of acquiring them or not.
Our main job as marketers is to make the Cost Per Acqusition or CPA as low as possible to maximise the effectiveness of our PPC campaigns but first let's take a look at the factors that go into determining the lifetime value of a customer to our business.
The Lifetime Value Of A Customer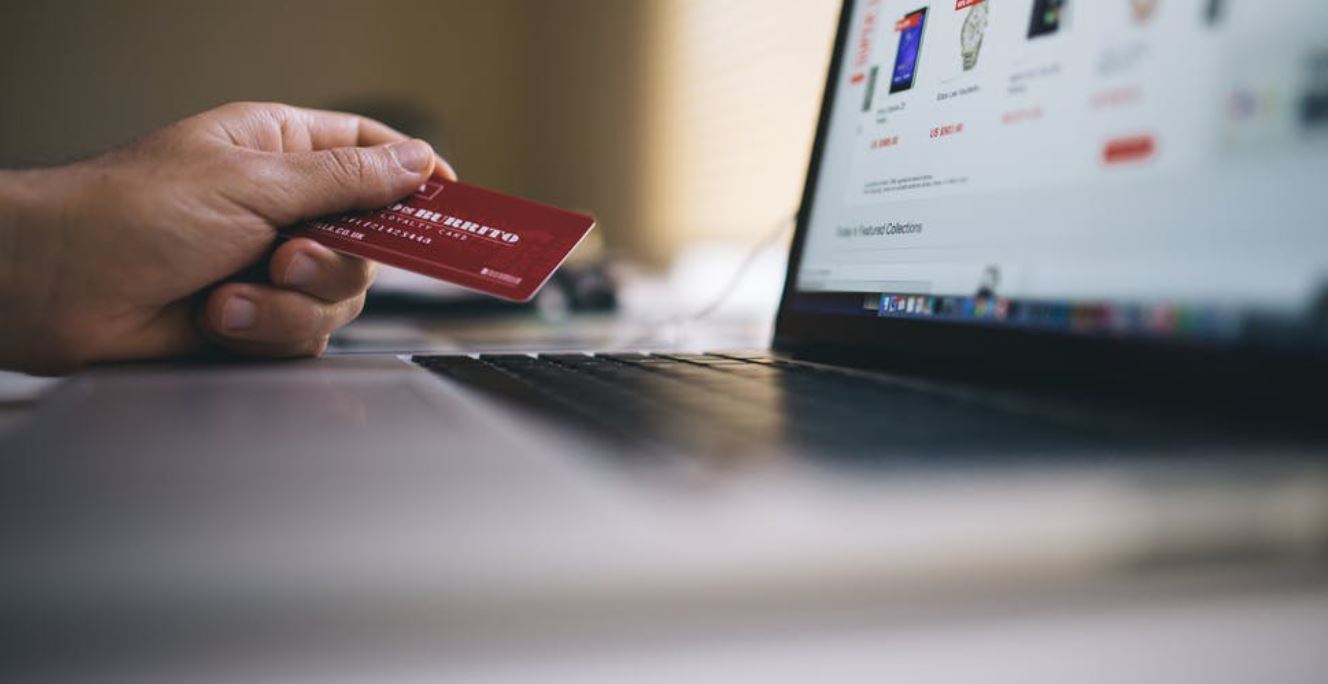 A common mistake that most people make when they start out in pay per click marketing, is that the measure the cost of acquisition against the direct sales that come in while the ads are running and they failed to take into account any extra money that that satisfied customer will make for the business.
They also fail to recognize the value of re marketing to those paid ad clickers and getting more of them to convert.
Repeat Business
Probably the most important factor in determining the lifetime value of your customer is in considering whether it is a one time sale are if it will result in a loyal customer that offers repeat business over and over again.
As business owners, we need to structure our business in a way to rewards repeat customers as there may be a high initial cost in obtaining the customer for the first time and a much lower cost to acquire their business for a second and third time once they know like and trust us.
Our Formula Might Look Like This = LTA = CPA – Initial Sale + (% Of Repeat Customers * Avg Future Sales Of Return Customers + Expected Avg Value Of Referrals + Expected Avg Value Of Customers From Reviews)
Word Of Mouth Referrals
In the age of online business, word of mouth referrals are still one of the most powerful drivers of business in the world today.
People will willingly buy products and services that are recommended to them by their friends and family because they know like and trust these people.
Word of Word is so powerful that I have often discarded all my own research to go with the recommendation of friends, even when it might not have been the best of advice.
We need to consider the amount of referral business too in our equation and we need to ask our customers where they heard about us to determine how many word of mouth customers we are generating and add this to our percentage.
Online Reviews Generating Customers
Almost all businesses have a place where they can generate reviews and these reviews can have a significant impact on the amount of new customers that come in the door.
When considering restaurants to eat, everybody will look around to find the best rated restaurants on Google and Trip Advisor.
If they go there and have a good experience, they will also leave good reviews.
All types of businesses have a place where they like to receive reviews whether it is Amazon, Google Maps, Trip Advisor or Reviews on your own E-Commerce site.
Reviews generated by PPC sales can have an impact on our conversion percentages and the amount of future sales we generate and thus, shouldn't be ignored.
All of these metrics have one key requirement and that is that you are producing happy customers. If you are not producing happy customers as frequently, the lifetime value of your customer will drop down accordingly.
Top Tips For Effective PPC Ads
Most Paid Ad systems work on a bidding system that targets certain searches depending on how your keywords are set up and this is the most crucial part of Pay Per Click Advertising. The position is which your Ad shows on the list will depend on how much you are bidding compared with those who are competing in the same auction.
Avoid Being Too Broad With Your Keywords
Keywords can usually be created as Broad Match, Phrase Match, Broad Match Modifier and Exact Match.
Setting up you keywords the right way will have a bog bearing on how successful you can attract customers.
You need to avoid having you keywords too broad as you will be paying for searches that were never going to result in a sale for your business.
Another thing you need to do daily is to check the 'Search Terms' that were generated by your keywords and exclude keywords that are not relevant to your business.
Avoid Being Too Restrictive In Your Keywords
Every business will be different and some businesses will have certain terms that we know convert at the highest percentage and these are the words you should aim to be top of the pile for.
You should only go with Exact match keywords as it will exclude longer tail keywords that show intent to buy from your potential customers.
As we say, every business is different so it is all about finding the optimal mix of keywords and search terms that provide the optimal benefit for your company.
Improve Your Click Through
Make sure you are taking advantage of all of the additional extensions you can include with your Ads which will give you extra real estate at the top of the search engines results with no extra cost.
Sitelink Extensions: Point potential customers of your business to various pages and highlights on your website that you want to show off like testimonials, offers and different types of products.
Call Outs: Text Highlights of your business like awards won, years in business or amount of customers served.
Call Extensions: Include a phone number in your Ads for potential customers to click and call with no friction.
Structure Snippets: Show off your companies different product categories, services or different brands you sell.
Track Your Conversions
If you want to get the best estimate of how many customers you Ads are actually bringing, you need to make sure your conversion tracking is as robust as possible and that means tracking the key indicators of a sale in your business.
If you have an Ecommerce business, you can create a funnel and if it is a service business you can track things like Contact Form Submissions, email and phone number clicks.
Shopify is excellent for connecting to Analytics and measuring all your key data and if you are using wordpress you can always use Tag Manager.
PPC and SEO Working Together
If you can get your PPC and SEO working together effectively, it can make an awesome combo. The user is likely to click on the first listing that catches their eye and if you be up at the very top 3 or 4 times, you increase your changes of getting the click and entering that customer into your funnel for conversion now or down the line.
Remarketing
Once a person makes a contact with your website, that should only be the start of their journey.
Sure, some visitors will convert on the first visit but a lot more will shop around before committing to a purchase.
Users will always convert at a higher rate when they visit for a second time and remarketing is an extremely cost effective way to do that.
Stay top of the customers mind throughout their buying journey so you are one click away when they decide to click.
Remarketing can be a huge amount cheaper than the initial click and can make PPC both more effective and worthwhile for your business.
Display Ads: Pay a small fee to show images or dynamic Ads across various Ad Networks like the Google Display Network for usually less than 50 cent a click.
Youtube: Show your video off to people who have visited your site on Youtube and you only pay if they watch the whole video. This is an amazing way to get free or cheap exposure for your brand.
Facebook & Social Media: Remarketing On Facebook is very effective.
People go to Facebook for enjoyment and to relax in a social manner. Showing up on Facebook to people who have visited yourself will set you apart from the competition and make you even more likely to get the sale when the time comes.
Take Use Of Other Ad Networks
It's not all about just Google Ads, don't forget to take advantage of Bing Ads.
Bing gets 30% of all searches and the Costs Per Click are usually much lower.
Don't forget to take advantage of Google Shopping Ads and Amazon PPC if those can make sense for you.
Don't Get Into Bidding Wars
What we often see that can make PPC less cost effective for everyone is when two companies are competing for the top spot and they continually raise their bids in an effort to show at the top of the pile, driving up the cost per click and thus the cost per acquisition.
If we see a bidding war with one of the clients in our Agency, we will raise the bids high enough and then look to stay in second and make sure the high bidder is paying every penny of what he bids.
Make your Ads more attractive and you will still get a good share of the traffic while paying considerably less. When the high bidder gets sick of paying too much, they will usually lower their bids again or drop out altogether.
When you get involved with a bidding war, the only winner is going to be Google.
You Have To Be At The Top Of Page
If you are serious about getting business, you have to be at the top of page 1.
Too often I see people bidding too little to be at the top of page 1 and if there are no good bidders, Google will not show anyone at the top.
If you can be the only one showing at the top for your industry, PPC will almost certainly be effective for you.
Don't Do Invalid Clicks On Your Competitors
The temptation when someone bids more than you can be to start clicking on your opponents Ads to increase their costs and use up their budget for the day but this again only plays into the hands of Google who will happily take all the money.
This is particularly common in highly competitive fields like Roofers, Solicitors and even Finance areas where the costs per clicks are generally high.
What your competitor will do when they see invalid clicks coming is click straight back on your ads and start a clicking war.
Google, Bing or Amazon will do their best to rule out invalid clicks but it can be hard to rule everything out especially when you get a team of workers all clicking on their mobile phones.
Conclusion
Once you get a full traffic system working hard for you everyday and you are serving your customers with quality products and service, PPC should be both effective and Worthwhile.
If it is not, you may need to tweak your conversion optimizations or look for the point in the funnel where your conversions are falling down and step your game up to the next level to push ahead.