Kevin Harrington Net Worth 2021 – A Look At The Former Shark's Bio & Story
Kevin Harrington is an American entrepreneur and business executive. From an early age, he seemed to have a knack for business and soon became a passionate businessman.
As of the year 2021, Harrington's net worth is an incredible amount of $450 million. We will learn how at the age of 19 years old, he built his first million-dollar enterprise and how he is now encouraging young budding entrepreneurs to build their own multi-millionaire empire. 
Kevin Harrington – Quick Facts
| | |
| --- | --- |
| Full Name: | Kevin Harrington |
| Date of Birth: | 15 October 1956 |
| Wife: | Crystal Harrington |
| Kids: | 3 – Brian Harrington, Megan Harrington, and Kaitlyn Harrington |
| Title: | Entrepreneur, TV personality, business executive, author |
| Known for: | Television infomercials, Shark Tank panel member |
| Lives: | Florida, USA |
How Does Kevin Harrington's Networth Compare to Top Sharks?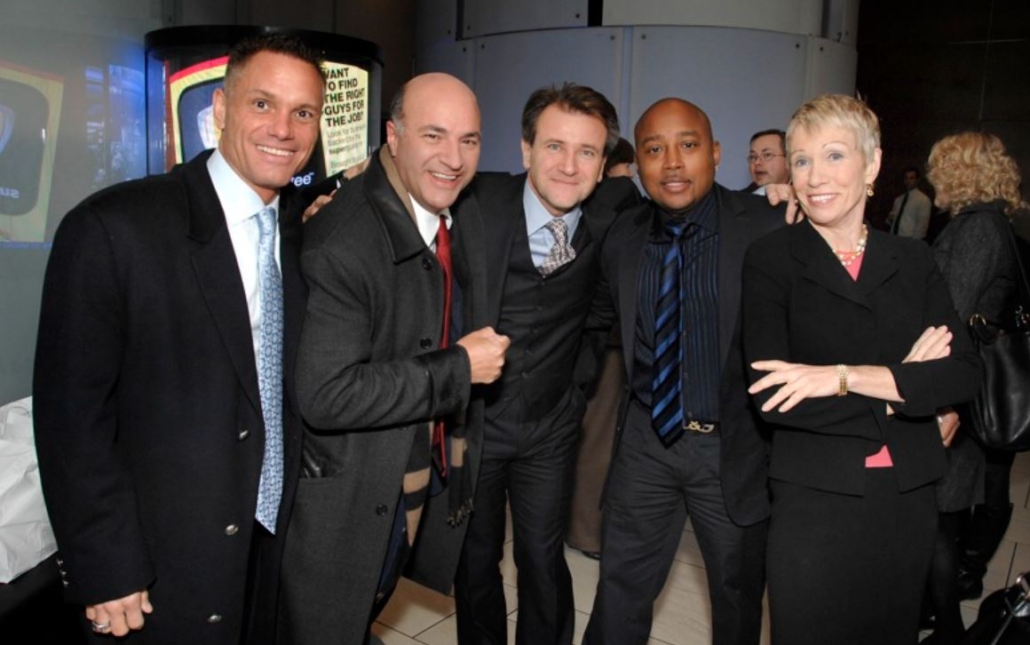 | | |
| --- | --- |
| Shark | Net Worth |
| Mark Cuban | $4.2 billion |
| Kevin O'Leary | $500 million |
| Kevin Harrington | $450 million |
| | $300 million |
| Robert Herjavec | $200 million |
| Barbara Corcoran | $90 million |
| Lori Greiner | $80 million |
The Road to Riches – Kevin Harrington's Early Life
From a very young age, Kevin had a deep passion for all things related to business. Born and raised in Cincinnati, Ohio, Kevin was from an average hard-working blue-collar family.
His dad ran a very successful Italian restaurant, and he was Kevin's first mentor among many. Very early on, Kevin learned what it takes to run a successful business and the many problems that can arise from it.
At the young age of nine years old, Kevin started selling newspapers on the street and at fifteen years of age, launched his very first business – sealing driveways during his summertime vacation.
He soon started selling high-end baby high-chairs but he was not having much success with it. Only when Kevin met a very experienced guide and mentor, did he have his breakthrough.
This guide began teaching him secrets of entrepreneurship and introduced him to self-help author Napolean Hill and motivational speaker and author Zig Ziglar.
Soaking up all the wisdom and knowledge that these two mentors could provide him, his business growth began to soar.
By the time Kevin was nineteen years old in his first year of college, he built his first million-dollar enterprise.
Kevin Harrington's Successful Career
From the year 1985, Harrington created his first infomercial on television after noticing that during the very late hours at night and the early morning hours, there was nothing to watch on cable networks.
Soon after, he became President of the National Media, overseeing the launch of several successful infomercials. In the year 1994, Kevin formed a joint venture with The Home Shopping Network and co-founded HSN Direct International Inc.
This was the start of his success with his many business ventures. In total, he has launched over 20 businesses, each of which has topped $100 million in revenue.
Some of these businesses are:
Harrington Business Development

On TV Inc.

Thane International Inc.

Reliant Interactive Inc.

Pitch Investors

ResponzeTV Ammerica LLC

Infusion Brands Interntional, Inc.

TV Goods

As Seen On TV, Inc

Electronic Retailing Association (ERA)
Currently, Harrington is Chief Executive Officer (CEO) of TV Goods and Chairman of the Board of Directors for As Seen On TV, Inc.
Kevin Harrington –  The Orginal Shark
In 2009, Harrington was one of the original panel members and investors or Sharks on the hit ABC reality-television series, Shark Tank. Kevin Harrington has shot over 175 segments on Shark Tank.
Harrington saw some amazing success while he was on Shark Tank. He invested over $1 million in the 13 investment deals that he made.
Some Of His Largest Deals Are:
A Perfect Pear: Investing $250 000 for 20% equity

Caffeindictator: Investing $200 000 for 50% equity

Element Bars: Investing $150 000 for 30% equity

Nubrella: Investing $100 000 for 26% equity
Harrington left the popular tv show in 2011, lasting only 2 seasons. He was replaced by Shark Mark Cuban. On being asked whether he enjoyed his time on the show, Harrington said that it was a "phenomenal experience" and that "it's been informative and fun."
"Act Now! How I Turn Ideas Into Million-Dollar Products"
Kevin Harrington has published quite a few books, but his most famous one was published in 2009, entitled "Act Now! How I Turn Ideas Into Million-Dollar Products".
When Harrington has an idea, he is the sort of person that grabs life by its horns and gives it a shake. By not getting discouraged by challenging circumstances, he finds his way around them.
Act Now! Is the story about his role in bringing about the many changes in the industry and business methods. The book also discusses how he chooses his products and what criteria he demands of his infomercials.
Another book that was co-authored by Kevin Harrington was published in 2020. It is called Mentor to Millions: Secrets of Success in Business, Relationships, and Beyond.
Harrington collaborated with Mark Timm while writing this book. This is the journey of Mark and how he was guided by mentor Kevin Harrington, who shares amazing stories and imparts invaluable wisdom on how to be successful both in his business and in his personal life.
Personal Life
The 64-year-old businessman is happily married to his wife, Crystal Harrington. Currently, Harrington resides in Florida, but as with most celebrities, he prefers to keep his personal life to himself.
Success Tips and Quotes
"Being born in poverty does not mean you are condemned to spend the rest of your life in poverty" – Kevin Harrington
"Be patient. Be determined. Be persistent. It will require hard work. There will be doubters. But, when you reach your dream, it will be worth it!" – Kevin Harrington
In Conclusion
Kevin Harrington certainly lived up to his words. With pure determination and persistence, Harrington was able to push through the many disappointment that he had in life. Yes, Kevin saw some failings in his young life, but when he was in a difficult situation, he was not afraid to ask for help and assistance.
The mentorship he received from Napolean Hill and Zig Ziglar enabled him to become a mentor himself, to many up-and-coming innovators and business owners. So when life gets you down, do not get discouraged. 'Act Now!' and grab life with two hands and enjoy the ride!