10 Key Benefits Of SEO For Small Business And Why Is It So Important
"SEO or search engine optimization is the most important activity that any small business can undertake."
When we take a look into the past, before the Internet age, we see that businesses had a much harder time to start up, become profitable and scale. Companies had to rely on foot traffic, word of mouth referrals and traditional advertising that was ineffective at best.
All of this has changed in the digital era where potential customers can research all the businesses in a certain market before making an informed decision on which business to give their custom to. this has huge implications for the businesses involved and the process of search engine optimization enables you to get in front of the customer, give them the information they need to make a purchase and make your business look as professional and accessible as possible for potential customers. SEO is somewhat of a dark art but the underlying process involves creating the best content For Google whose goal in turn is to provide the best content and experience for their users.
Since we are creating the content For Google, understanding their motives takes away a lot of the guesswork from what we're trying to do and allows us to focus on creating an excellent experience for our customers while giving all the right signals to Google that we are a quality and trustable brand.
Key Benefits Of SEO For Small Business
1. Increase Sale And Grow Market Share
SEO is a form of Marketing and it appears to be the most effective one in available to small businesses right now to increase their sales and grow their company.
We need to think of SEO as a battleground where we are competing with the other businesses in our industry for each customer that is going to end up making a purchase.
The battle will be waged on multiple fronts and we need have a strong presence on everyone. For SEO the battlegrounds we're going to focus on are the Organic Listings and The Maps Where we want to have the best battle strategy to take the maximum share of the market possible.
Think of our business as the broad category and each service that we provide, that people actually search for, as a sub category which will be its own battle ground.
If we can compete in every battleground successfully we are taking the first steps towards increasing I sales and growing our business true organic Google search.
2. Cost Effective Marketing
A lot of small businesses don't have huge budgets to throw at their marketing and they want the budgets that they do spend to produce positive sustainable returns for the company going forward.
SEO is cost effective but it really does come down to knowing what you're doing or else hiring somebody that can do the job better than you. If you want to do the SEO yourself, you could take an online course alright download our SEO for small business e-book here.
The main thing to keep in mind is that SEO should be strategically planned from the start of your business before the website is built so you can put a strong foundation in place I'm build up on us with solid SEO techniques to propel your business to the very top of the search engines.
One example that won't cost you too much at all is setting up on the map and incentivizing your customers to leave a review by offering them 10% off their next service or just following up with them and asking them to leave a review if they were happy with the service.
3. Google Maps Are A Great Business Resource
Google Maps is not something that's particularly new but is a great free resource for small businesses to grow. It allows perspective customers to find the businesses that they're looking for that are close to where they are and that have good reviews.
Your job as a small business owner is to make sure that you show up on the map for the relevant searches to your business (every service or area) and that you have good reviews on the map.
Again it is worth considering what is Google's goal in showing businesses on the map and their number one goal is to send their users to the best businesses so that they have a good experience.
You need to make sure that you are satisfying your customers and incentivizing them to leave five star reviews on your map listing.
Pro tip: make sure you get the main keyword of your business into your map listing and the location as well as this is the easiest way select Google nor what you want the rank for.
Remember the goal is to have the best user experience and we need to let Google know what we want the rank for so that's what we will do.
4. The Results Last For A Long Time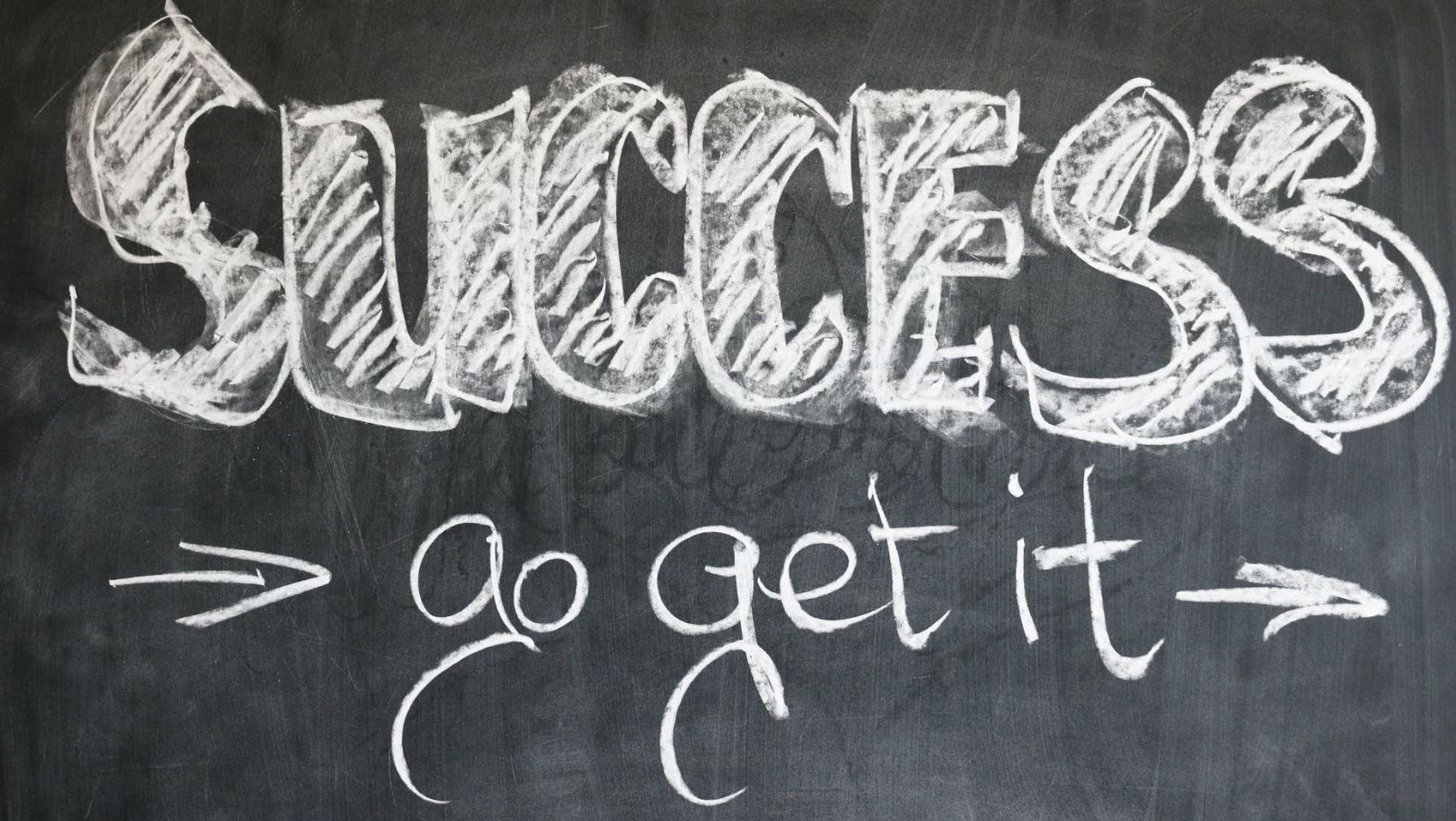 With SEO, when done right, the results can last for years to come, especially for small businesses where the competition might not be as strong.
The most important thing with relation to creating a long term Lead generating system for your business  is that we play it again by the rules and that means no blackhat marketing or spammy link building.
Instead, we need to create quality pages for each service area with the keywords in the URL on the meta title of the page and we want to have a good amount of text, images and information that the users will find informative and useful.
Google will look at how people are interacting with your page and your website and they will use this data to determine where to show your business in the listings as one of the key aspects of their ranking system. Having a good on page experience is probably the most important factor for ranking in the top positions.
5. You Don't Have To Pay For Every Click Like With PPC
PPC is a form of marketing where you pay Google to show your businesses Ad at the top of page number one. This is another effective form of marketing that can be used to grow your business from the very first day but it has the downside of only generating additional business for additional cost.
The organic listings that you can achieve through SEO are free for every subsequent click making us a more attractive business proposition in the long run.
Another big advantage that SEO holds over PPC is that less than 20% of users will actually click on the ads and the remaining 80% will go to the organic listings or the map results this is really good news for small businesses.
6. SEO And Blogging Go Hand In Hand
If your websites builds the foundation for solid customer growth and increased market share, blogging is like expanding the land around the property to increase your business's value and to generate tons more traffic.
Blogging is one of the areas we focus on extensively at insider growth because it gives you a chance to interact with your customers on another level with unlimited potential for expansion.
Google will even tell you what people are searching for with its autocomplete feature on the questions that pop up in the middle of the first page.
All of these will make excellent blog posts and once you weigh up the competition and create an article that's going to rank at the top you will take a lot of that traffic and introduce it to your funnel.
Google search console will show all the queries that people are typing in related to your industry where your website is showing up and this is also a place where you can find low hanging fruit to write blog posts about.
7. Create An Email List Of Engaged Customers
Asking your users to sign up with their email address in return for a digital product like a PDF download or 10% off a product or service, you can keep your customers engaged with your business which can help to build trust and establish you as the main player in your market.
Make sure to keep your email list engaged by sending frequent and informative emails what plenty of value on offers for your potential customers should when the time comes for them to buy there is only one choice in their mind.
8. Set Yourself Apart As An Expert In Your Industry
By setting yourself apart in your industry by having a quality foundation with landing pages and answering all the questions that potential customers might have along their buying journey with informative blog posts, you will be setting yourself apart as an expert in your industry.
when the customers are doing their research and you are popping up every single time, it will be clear in their head that you are serious about providing a quality service put the time and effort into becoming a true and genuine expert in your field.
Complete this with a strong Google Maps presence with a lot of positive reviews and you can easily make yourself the biggest player in your market through SEO and blogging alone.
9. Increase The Resale Value Of Your Company
We are not saying that you want to sell your business but being in a position where you could sell it is a big privilege and having a solid SEO and web presence can contribute greatly towards the overall value of your company if you do ever decide to sell.
Plenty of businesses can't sell because they depend on their owner too much to generate the sales, perform the operations and deal with customer satisfaction.  To create a business that you are able to sell you need to create systems and hire people to perform certain functions.
One of those functions is always going to be sales and SEO can be the system that you need to generate quality leads and sales over and over again whit no dependence on the owner, not only increasing sales in turnover but also adding a valuable system with resale value.
10. Perfect To Use As Part Of A Marketing Funnel
Getting the maximum number of people to visit your site through your landing page and blog posts is only the first contact they will have with your business but it should by no means be the last.
As diligent business owners we need to invest in a quality strategy of bringing the most customers possible to our website and then remarketing to them ads much as possible until they convert. We do this by create a solid web funnel.
The Three Pronged Traffic Approach
There are three places a potential customer can see on Google in the first few seconds and that is at the top of the first page in the paid results, on the Map listings for every service AND being at the top of the Organic Rankings for every relevant service and blog post.
When visitors come to our site from any source we want to place a cookie on their browser so that we can remarket to them
Remarketing is when we show various Ads to people who have already visited but not yet bought from us to stay top of their mind throughout their buying decision.
We can utilize Remarketing on a Variety of Platforms but Youtube, Google Display Network and Social Media sites like Facebook are the most effective and Remarketing is very effective.
If we can get Users back on the site a 2nd, 3rd 4th and subsequent times, they will convert at a much higher rate normally than 1st time visitors, depending on the size of the purchase and the length of the buying decision.
Every business should be engaged in remarketing because it is one of the most cost effective way to increase your sales and market shares.
Conclusion
Apart for providing an exceptional experience for your customers, sales is the most important business activity that is available to small businesses of all kinds and growing your Sales through SEO is THE best and most cost effective way to do that.
We recommend to all business to at least show on the map for all services they offer to their customers AND to work on their organic listings and blogging with solid content across the board that is better that the competition.
The longer form and more helpful your content the better. You want your users to engage with your content and you need to tell Google exactly what you want to rank for with each page by putting the keyword in the URL and the Meta title.
All in All, SEO should rank almost at the top of the pile for every small business owner in the world in todays digital age.