Kodiak Cakes Net Worth 2021 – What Happened After Shark Tank
Kodiak Cakes cofounders Joel Lark and Cameron Smith auditioned for Shark Tank with their family-based product, Kodiak Cakes and they asked the Sharks for $500,000 in exchange for 10% equity.
The Sharks were not too convinced of how well Kodiak Cakes would do in the future so they made minimal offers. The Kodiak duo politely declined the offers and went on to make millions on their own.
They valued their company at $5 million on Shark Tank but that number has more than 10X'ed since the show for an estimated net worth $70 – $100 million
What Are Kodiak Cakes?
The original Kodiak Cake product was a flapjack and waffle mix made from whole grains and filled with nutrients that you only needed to add water to.
This was a mixture that Joel and Jon Clark's mother had made and sold around her neighborhood.
Kodiak Cake's products focus on healthy and nutritious food paired with a healthy lifestyle.
Brothers Jon and Joel were the business cofounders where they took their mother's precious recipe and branded it as Kodiak Cakes.
Who Are The Owners?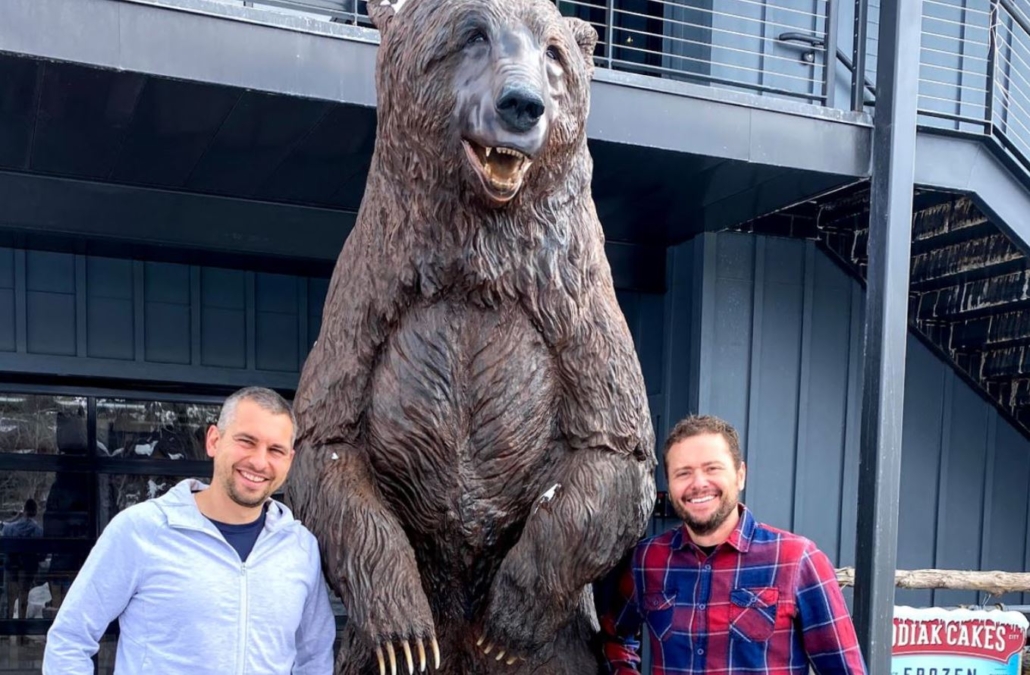 Kodiak Cakes was officially started as a business in 1994 by Jon Clark. Jon asked Joel to come on board and eventually sold him the business for $1.
Papa bear, Richard Clark could not keep up with the business demands. Richard and Joel turned to outside sources for help. They hired Cameron Smith who is now the President of Kodiak Cakes.
It was Cameron's idea to audition for Shark Tank.
What Happened During The Pitch?
Joel and Cameron asked the Sharks for $500,000 for a 10% stake.
The Sharks liked the product and wanted to know how the money would be spent. The duo told them that they would spend the money on shelf space in stores. The Sharks were not impressed even though they already had a $260,000 deal with Target.
The Sharks made a number of offers that were below what the duo valued the company at. Joel did not want to part with more than 10% equity.
They politely declined the offers as they did not want to sell their company short or leave themselves short in equity for their brand.
What Happened After The Show Aired
Even though Kodiak Cakes did not have a Shark's backing, they made $54 million within the next four years.
Kodiak Cakes expanded its product line to include items like granola bars and microwaveable cups.
Today the company makes over $160 million annually.
Conclusion
Since turning down the Sharks' offers, Kodiak Cakes has gone from strength to strength by sticking to their position and pushing for more nourishing food in stores.
The Sharks lost out on a one-in-a-million deal by undervaluing Kodiak Cakes.