Le Glue Net Worth 2022 – What Happened After Shark Tank?
Tripp Phillips is the fourteen-year-old inventor and founder of the Le Glue product.
He started LeGlue LLC back in 2015. LeGlue is a water-soluble adhesive glue for Lego pieces.
His Dad decided to invest $1000 into the company to see if they could make some units of the product and sell them.
Tripp and his dad appeared on the first episode of the 10th season of Shark Tank show. They were hoping to impress the sharks to get a deal of at least $80,000 for 15% equity. They left Shark Tank with a deal, but where are they now? Read on to find out!
Quick Facts About The Le Glue Shark Tank Compan
| | |
| --- | --- |
| Le Glue Shark Tank Episode | Season 10 Episode 1 |
| Business Type | Water-Soluble Adhesive For Lego Pieces |
| Owners | Tripp Phillips |
| Asked For On Shark Tank | $80,000 For 15% |
| Offer Accepted On Shark Tank | $80,000 For 25% |
| Shark | Kevin O'Leary |
| Status | In Business |
| Net Worth | $1.8 million |
What Does The Le Glue Company Do?
The Le-Glue company sells a non-permanent adhesive that was created specifically to glue together structures made out of building blocks like Lego® and Mega Bloks®.
Tripp and his parents made sure that the product is non-toxic and that it wouldn't slowly corrode your Lego bricks.
You can learn more about the product and brand by watching this Youtube Video or by following them on Instagram.
Check Out More Reviews
Overall Score: 94/100
How Was The Le Glue Idea Born?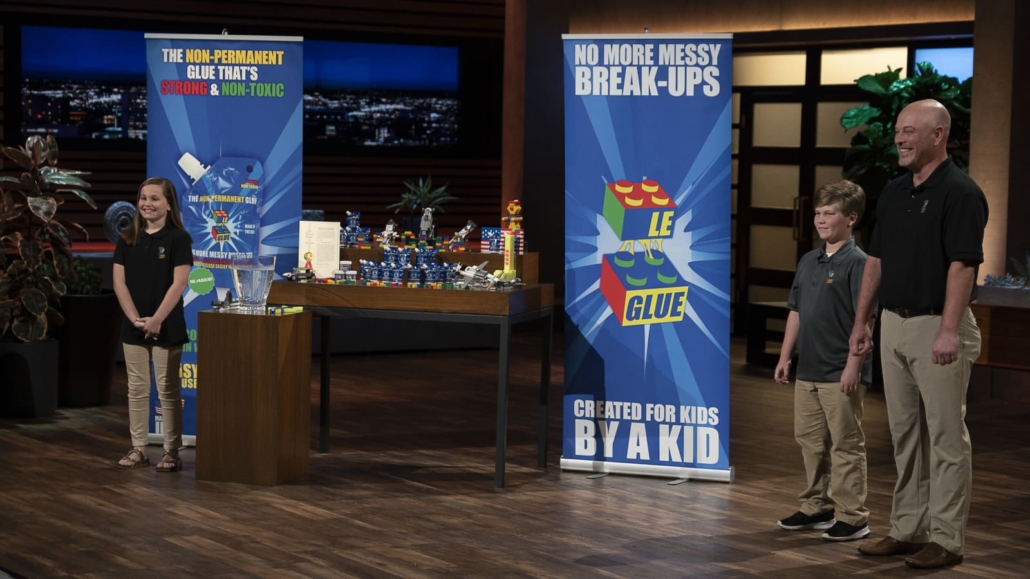 Whenever Tripp played with his Lego Blocks and build something, it would fall apart in the end.
This made him wish that had temporary glue to keep his creation together.
Fortunately, Tripp's dad is a lab scientist, it clearly runs in the family! So, Tripp shared his idea with his teacher and his dad and they loved it!
Tripp and his dad teamed up to create Le-Glue. In late 2015, Tripp set up a Kickstarter campaign and raised around $4000.
What Offer Did They Walk Away With After Their Shark Tank Episode?
Tripp and his dad appeared on the Shark Tank show, hoping to get an investment deal of at least $80,000 for 15% equity in the company.
After their pitch, Kevin O'Leary offered them $80,000 for 25% equity with a 50% royalty on any licensing deals until he gets his money back, then his equity goes to 20%.
The shark, Daymond John offered the same as Kevin with no contingencies. In the end, the team made the deal with Kevin.
Where Is Le Glue Today?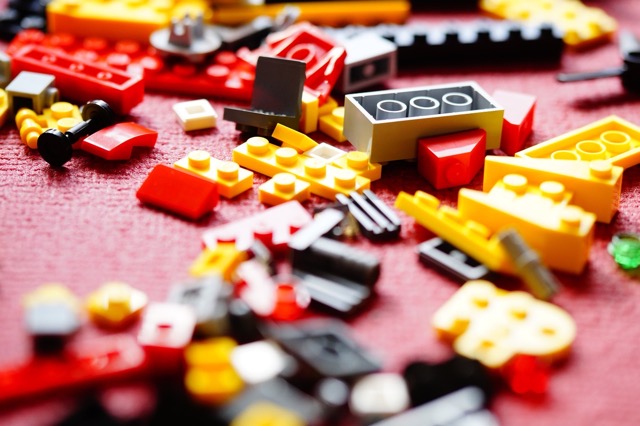 In February 2020, Le-Glue appeared on the Greatest of All Time Special Episode of Shark Tank in the baby sharks category.
As of November 2021, Le-Glue has generated over $1 million in revenue and averages between $17,000 and $20,000 in monthly revenue.
You can purchase the Le-Glue Adhesive products from many retail stores and online stores worldwide, including Amazon and Walmart.
Their products are also available for purchase directly from their online store.
Check Out More Reviews
Overall Score: 94/100