How To Make $1000 Per Month Online At Home In 2022 – Passive Income Strategies
Making money online has never been so easy and there has never been so much opportunity in the world as there is right now. While the internet gold rush is hardly in it's infancy at this stage, there is still an incredible amount of opportunity available to you, if you are willing to take action.
There is new technology coming around all the time that makes it easy to create a sustainable and passive income quickly once you know what you are doing. With that being said, there is also no shortage of online courses and teachers who have done what you want to do and are willing to share their experience with you usually for an affordable fee.
The beauty of working online is that new technologies and opportunities are coming around all the time and these new platforms have a desperate need for content. When people view and engage with your content, advertisers know the types of goods and services that they are in the market for and will pay you to show their ads on your content.
With that being said, let's jump straight in to the best ways to make money online that I have found in 2020.
Blogging
Blogging has been around for the past 20 years and it will be around for the next 20 as well. While some of the most searched keywords have a huge level of competition, if you have the right content strategy and produce exactly what the search engines are looking for, you can still develop high levels of traffic over time.
Starting a new blog is a big undertaking that is going to take a lot of work and you are not going to make money overnight with this method, but for generating a steady, reliable, ever growing and passive income stream that will serve you for years to come, it is right up there with the best.
I list blogging as number one because I have had the most success with it to date. Our blogging course is currently under construction but we can assure you it will be one of the very best around once it's ready and there are four main types of posts that we use to be successful:
Authority Articles: these are 2000 to 5000 words long depending on the competition and share everything you know about a broad topic.
Top 10 Or Best Guides: when people are doing product research they will visit these posts before making the purchase and they can get heavy traffic, especially when done right.
Product Reviews: There's a high level of activity when people are researching products for their pros and cons and whether they should buy them or not.
Versus Posts: pitting two products against each other and seeing which one is the best, these often have lower competition and high search volume.
Answering Questions: a simple post to address questions that people have been asking online to provide them the best resource for answering that question or issue they are having easily.
Look out for more info on our upcoming blogging course.
There's three ways that we mainly used to make money off our blogs:
Affiliates Commissions: recommending products and sending traffic through to their website or Amazon and collecting a small percentage of the sale as a reward for your referral.
Ad Networks: ad networks like Adsense, Ezoic and Mediavine will pay you up to and above $10 per thousand visitors to your website, which can add up fast and is very reliable.
Online Courses Product Downloads: If someone is reading your blog, you can offer them a superior product if they pay you say $10 to $20 in the form of an ebook, you can sell them a course or even an online consultation. You know exactly what they're looking for because they searched for this blog so you can easily meet their needs with a premium service.
As we say check out our blogging course coming soon.
Youtube
YouTube is the Gold Rush of the modern age and more and more people are becoming 'Youtubers'. The amount of people actually watching YouTube wildly exceeds the amount of people creating content and You Tube is crying out for more creators.
When you do a search on Google for a competitive term, you're more than likely to see 10s or hundreds of blogs but you might only see one or two videos. When you're doing your research for which videos to create you can see exactly how many views similar videos have already gotten so you know exactly what the best videos to create will be.
Monetizing YouTube is just like A blog, you get ad revenues once you hit 1,000 Subs, you can push people to your websites or affiliate marketing deals and you can sell them courses.
We understand that jumping on the camera creating a successful YouTube channel is not exactly easy but with the right guidance, taking action and persisting where others quit, you can generate huge success through this online platform.
YouTube is probably the number one opportunity in the world right now.
Affiliate Marketing
Affiliate marketing, while it is an ingredient of blogging and youtubing, is also one of the most lucrative opportunities and fastest growing industries in the world right now.
There are a ton of opportunities with affiliate marketing and almost every company has an affiliate program right now and if they don't then they should.
Amazon is by far the most famous affiliate program but they continue to cut their fees so more people are going directly to the supplier with their affiliate links and also utilizing other services like eBay, ClickBank, Impact Radius, Walmart  and many many more.
There are things to keep in mind when promoting affiliate products, #1 tell the truth. I find that when I push someone to a different product then they originally came to the site for, they buy at a far higher rate because you establish trust by not just saying that the product is amazing, but sharing honest pros and cons and helping them find alternative products that are better.
Blogging and YouTube are great ways to generate affiliate commissions and some companies are willing to pay Commission rates of 20 to 30%.
Drop Shipping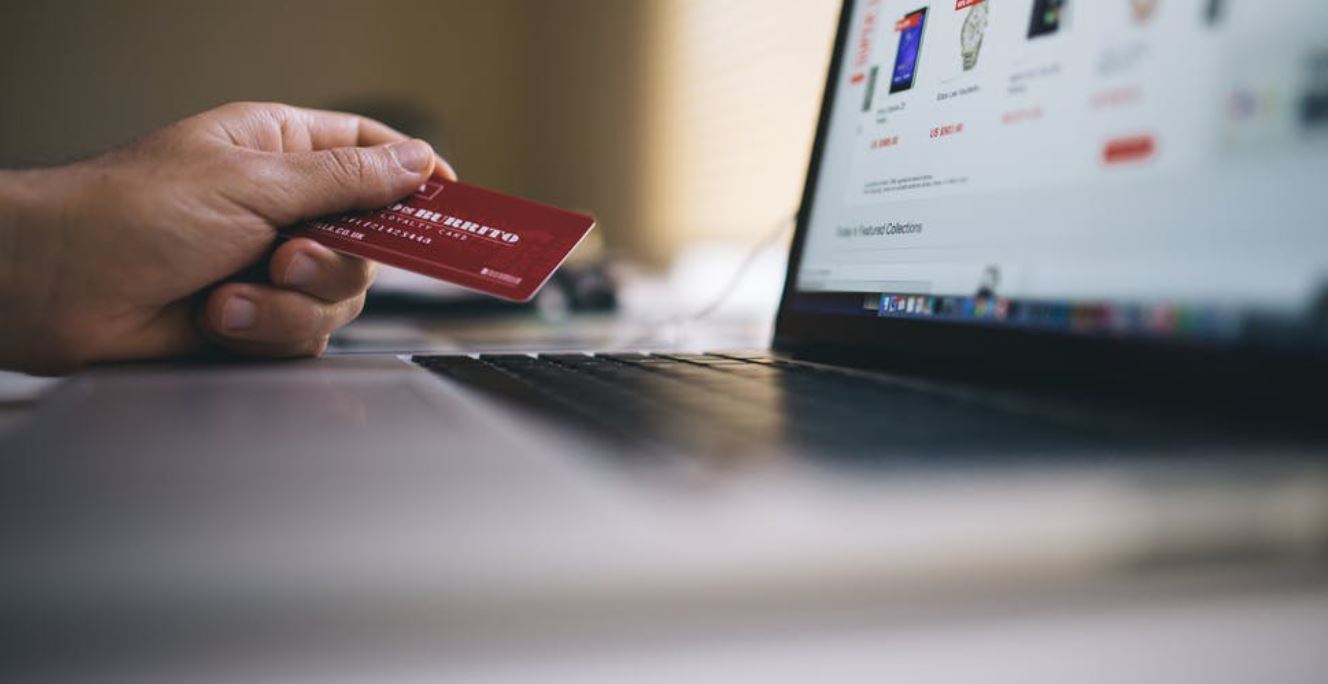 The old days of ordering a ton of stock and just making an educated guess that you will be able to sell it appear to be gone. Buying or renting a retail premises before you have even made a single sale is incredibly risky and definitely not the best bet.
The Internet has made it possible to sit in the middle between the customer and the supplier and link the two with your E Commerce websites and solid marketing.
You can create solid ecommerce websites with WordPress and WooCommerce or you can go the Shopify route.  You can transfer products directly from online marketplaces such as Alibaba and put them straight onto your website with all the reviews and product information using Oberlo.
You just increase the price over what it's listed as on the marketplace and that will be your profit. When the order comes in you simply place an order with the supplier and you get to keep the profit.
This business model is highly advantageous to you because you don't have any costs to set up, you don't need to keep stock and the risk is highly mitigated.
The one problem with online marketplaces is that a lot of the products will be based in Asia and the shipping will take a long time but you can go around this by finding US based suppliers with faster shipping times.
If you get this right you can make a lot of money in a short amount of time by running Facebook ads, Google shopping ads, Instagram ads or a solid SEO strategy which will take a little bit more time.
Print On Demand
Print on-demand has taken the world by storm over the past 5 to 10 years and if you want to make money from home this is a beautiful option to take advantage of.
The way print on-demand works is you generate mockups on different types of products like T shirts, mugs, hats and pretty much anything else, place them on your ecommerce store, run ads to generate sales and then your print provider will actually create the physical product and send it to your customer.
This again gives you the huge advantage of not having to order a lot of stock, you only pay once the order comes in so you've taken away all the risk.
With Google ads, shopping ads, Instagram and Facebook you can perform highly targeted marketing to find people who are highly interested in your products and generate sales. You then split the profits between yourself and the print provider.
The most difficult part of print on-demand is finding a winning niche where people are prepared to pay for these products like pets, politics and other highly engaged niches.
Some of the best print on-demand services include Printify and Printful so check them out today.
E-Commerce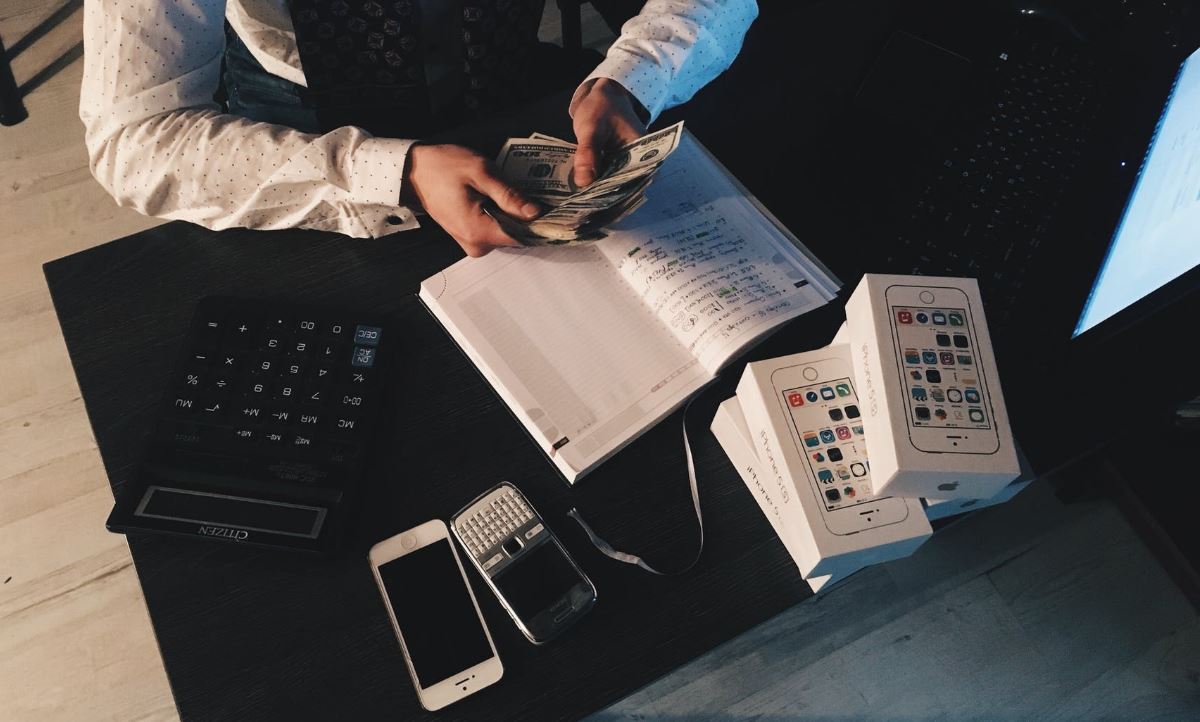 E-commerce can be an extremely lucrative type of business once you can carve out a spot within a certain market and the Internet has made it much easier to do just that.
Your niche could be garden products, electronics, natural remedies such as CBD, home improvement and the list goes on and on. The more expensive your products are, the more margin you will generally be able to make and digital marketing has become an incredibly effective and well priced option for getting your brand up and running.
For e-commerce, there are different web solutions you can choose from including WooCommerce, Shopify and Magento and digital marketing tactics such as SEO and paid advertising  can generate sales from the very first day.
Online Courses

The online education industry is another one that's been booming in recent years and the trend looks set to continue and even accelerate with the current global pandemic.
You may see people teaching you how to get rich online all the time and mainly selling those type courses but you can honestly sell a course with any talent or skill that you have. What may be even more lucrative than an online course is an online membership community where they get the course and access to other like minded people who want to exchange the same goal in a forum. You can charge a yearly fee depending on how much value you are offering them.
We have seen people successful in this from martial arts, mechanics, knitting, healthy eating, golf, tennis and anything else you can possibly imagine. If people are passionate about this you can make a course or membership sites that will offer you a generous living.
Think about it, with You Tube you can reach stadiums full of people every day who have actually searched for exactly what you're offering. There has been no time in the past that could come anywhere close to the opportunity that you have to start right now.
Making Websites
If you are not comfortable marketing your own skills just yet but have some technical knowledge, you can do what I did and that is making websites for other people. The fact of the matter is, online presence and digital marketing is literally the most important thing that a company can have right now.
Certain business owners, especially the older ones, can be extremely talented at what they do they have no idea how to find their way around the computer. These people will gladly pay a handsome purse to someone that can generate sales for them online.
If you plan to create your own business someday, you will need to do your own website and marketing so mastering these skills and getting paid to do it is a great way of getting started and making your first $1000 online.
Almost all websites should be WordPress in my opinion And E Commerce can either be WordPress or Shopify. Check out some excellent courses on Youtube.
SEO
Once you go to website route, you have a ton of readymade customers that know have a perfect website without traffic. SEO is the service of getting the clients target customers on their website and converting them into paying customers.
This is achieved by setting up their map listing through Google My Business, blogging to answer questions that target customers might possibly have and introducing the customer to the business andsetting up the claims website in such a way that it gets to the top of Page 1. Building links and using other SEO best practices will accomplish this.
Paid Ads
SEO is an excellent service to offer and it is extremely lucrative to make money from the comfort of your home once you offer a good quality service. With that being said, it is something that takes time to accomplish from one to six months to start seeing good results apart from being listed on the map which is pretty much instant.
Paid ads can offer a much quicker way to grow a business. Google ads are superb for service based businesses, Google shopping is excellent for Selling physical products, the higher cost and the higher margin and the better. Facebook is great for offerings where people are passionate and willing to engage or spend money as you distract them from their social browsing.
Facebook ads can be great for scaling when you know your product is a winner and exactly who is willing to buy it but they are the most expensive. The cost of Facebook ads can add up very quickly and it is something that I would only use for scaling.
Other emerging platforms such as Instagram and Tik Tok offer paid ads as well and again these are good for products and services that people are really passionate and interested in.
Freelancing
Another option to take advantage of is to take contracts as a freelancer using online platforms such as Fiver and Upwork.
People are always looking for talented web designers, marketers, writers and photoshop experts on these platforms. You can either find work in your own city and outsource it to these talented workers or you can take on the contracts yourself and build up your profile and portfolio overtime.
Freelancing is a great way for you to get started, build up your skills and then create a larger business through your own websites digital marketing to market your skills in your own city, country or part of the world.
Airbnb
If any of the solid strategies we have learned  and shared in this post do not strike a chord with you or seem like something that would be possible for you to do, you can always rent out a room in your house with AirB&B to generate $1000 per month in this way.
There are also more elaborate schemes where you can strike a deal with homeowners who have their house rented for monthly sums, you can pay them more than the monthly sum and then sublease that property through AirB&B to generate a considerable profit and make $1000 plus online from the comfort of your own home.
Self Publisher
Is it the time to write that book you've been thinking about for so long? The Internet has also brought the art of publishing straight to the writers home with the advent of self publishing and audio books.
You can write a book and publish it yourself using the Kindle E publisher system or you can even write a book and get ghost audio services and have your audiobook up and selling on audible in no time at all.
Books are excellent for generating sales in and of themselves, but you can also direct readers or listeners of your book to a website where they can become members or buy further digital products and become a lifetime customer of your brand.
This is another way to easily make $1000 a month online from your home with a little bit of hard work.
Conclusion
Knowing the ways to make the money online and taking action to achieve your goals are two separate things. All of the successful people in the world have taken action. A journey of a million miles begins with a single step And I encourage you to take that first step today with the knowledge that nothing is easy and it will take hard work on your part.
The difference between amateurs and professionals is in their daily habits and if you can get in to the habits of making strides towards your goals you will quickly build up progress, reach milestones and the compounded sum of your results will get you closer to your dream life with every day that passes.