NoPhone Net Worth 2022 – What Happened After Shark Tank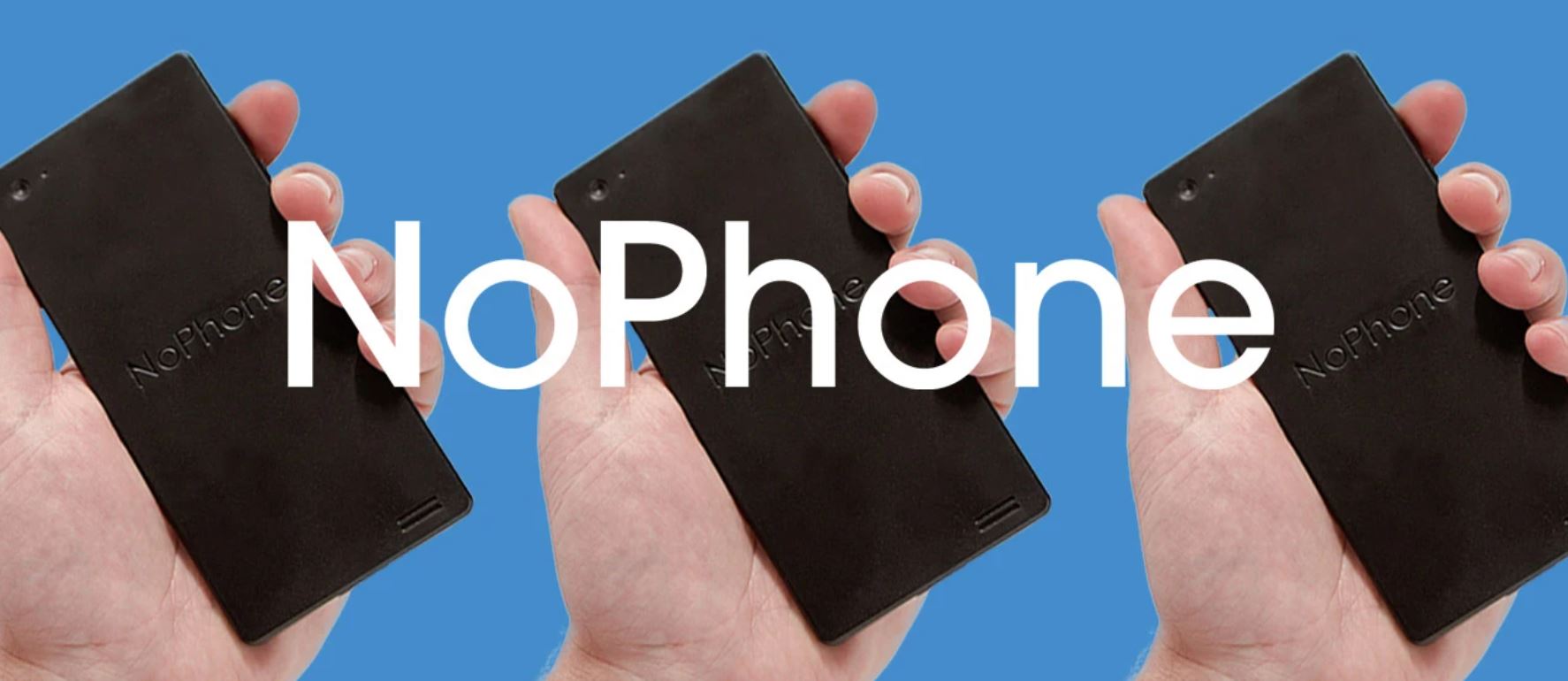 There's a sucker born every minute, and Van Gould and Chris Sheldon enter Shark Tank to prove this, pitching their NoPhone fake smartphone, asking for a $25,000 investment for 25% equity.
The companies net worth today is estimated at around $150k.
Will a Shark bite? Or is NoPhone a no-no?
| | |
| --- | --- |
| Name: | NoPhone |
| Net Worth (2022): | $15 Million |
| Pitch: | Fake Smartphone |
| Entrepreneur: | Van Gould and Chris Sheldon |
| Asked for: | None |
| Deal: | None |
| Shark: | Mark Cuban |
What is NoPhone?
NoPhone is a novelty device that is not a cellular device at all, but rather a phone-shaped piece of plastic. It is a fake smartphone. No functional buttons, camera or screen, 0GB of storage, wi-fi free…and toilet bowl resistant…this unit is an ironic gag item that addresses the more serious issue of cell phone addiction.
For those people who cannot function without holding their phone or appearing busy on their phone, NoPhone is a security blanket.
The selfie NoPhone has a mirror face, there is an orange NoPhone, and you can even downgrade to NoPhone Zero, which is a black plastic rectangle that bears absolutely no resemblance to a smartphone.
The latest device in the range is NoPhone Air – as its name implies, it is nothing. And people are buying it for $6 a unit!
Catch the NoPhone TEDx Talk here and NoPhone in the news here.
Who are Van Gould and Chris Sheldon?
Van Gould and Chris Sheldon are advertising art directors who poke fun at a technology-obsessed society.
Gould and Sheldon came up with the idea for NoPhone when they were at a bar with friends for a social and everyone was on their phone.
In their own words: "In an ideal world, there won't be a need for NoPhone in 10 years, but who knows what people will be addicted to in 10 years. Whatever it is, we'll be there to give you a fake version of something you use too much."
Gould and Sheldon used a Kickstarter campaign to raise $20,000 in fundings to produce NoPhone, calling their business "the largest fake phone company in the world".
What Happened During The Pitch?
Van Gould and Chris Sheldon began their pitch by ignoring the Sharks and appearing busy on their smartphones. Except the smartphones were NoPhones, fake cell phones.
They claimed that 79% of Americans spend as many as 22 hours a day on their phones. Gould and Sheldon were looking for $25 000 for 25% equity in NoPhone.
The Sharks were entertained by the pitch for the technology-free alternative to constantly being buried in one's cell phone and ignoring one's surroundings.
A tongue-in-cheek pitch revealed online sales of 3 100 units for $42 000. They introduced their standard NoPhone ($12 a unit) and the selfie upgrade (a mirror added for $10). Cost of production was $2.95 per unit.
Despite the laughs from the Sharks, Daymond John asked the first serious question – is it patented? It is.
Mark Cuban believed it was "stupid" to patent a useless chunk of plastic and went out. Lori Greiner followed him smartly.
Gould and Sheldon appealed to the remaining Sharks that NoPhone could be the next pet rock phenomenon. No bites – the rest of the Sharks declared out.
Kevin O'Leary left the entrepreneurs with "Look guys, it's really bad. Really bad. I'm out."
The Investment
No offers; no deal.
Conclusion
Despite the Sharks' rejection of the business ideal, people are buying the NoPhone as a pointed jab for friends and family members addicted to their phones, at the expense of maintaining actual conversations and interactions in the real world.
So, whilst NoPhone may be a novelty gag, it touches on the basic truth – society is addicted to checking their cell phones constantly.
Although Gould and Sheldon have maintained the NoPhone website, and the product is available on Amazon, it appears that the partners have moved on to become Associate Creative Directors at Anomoly, Inc.