Obvious Wines Net Worth 2022 – What Happened After Shark Tank?
Obvious Wines has a mission is to sell wine that is high-quality, fairly priced, and snob-free.
Founder Brice Ballie, a French native and former wine snob appeared on episode 12 of season 10 of the popular ABC show, Shark Tank.
He was hoping to impress the sharks with his idea and bag a deal of at least $150,000 for 5% equity in the company. The sharks liked his idea and he got a deal. So, where is the company today? Read on to find out!
Quick Facts About The Obvious Wines Shark Tank Company
| | |
| --- | --- |
| Obvious Wines Shark Tank Episode | Season 10 Episode 12 |
| Business Type | Curated Wines For An Easy Wine Experience |
| Owners | Brice Baillie |
| Asked For On Shark Tank | $150,000 For 5% |
| Offer Accepted On Shark Tank | $160,000 For 12.5% |
| Shark | Lori Greiner |
| Status | In Business |
| Net Worth | $1.7 million |
What Does The Obvious Wines Company Do?
Obvious Wines is a company that sells good wine at reasonable prices. Their wines can easily be identified with the numbers one through six and two keywords that distinguish the style of wine inside the bottle.
Instead of wondering if you're in the mood for Bordeaux or Burgundy, you can look at descriptors such as dark & bold, bright & crisp, light & lively, rich & oaky, and simply rosé. The Obvious Wines range is also vegan!
You can learn more about their wines by watching this video or by following them on Instagram.
How Was The Obvious Wines Idea Born?
Brice is a Frenchman and previous wine snob that one day thought about it and felt that you shouldn't need special education to enjoy a glass of high-quality wine.
The fact is wine snobs can make selecting your bottle a stressful and intimidating process.
He wanted to create something where selecting a glass of wine is as easy, fun, and casual as it is to drink. Brice then noticed an increased demand for boutique, vegan and eco-friendly wines.
He began contacting California wineries that fit his criteria, and Obvious Wines was born!
What Offer Did They Walk Away With After Their Shark Tank Episode?
Brice Baillie entered the show seeking an investment of at least $150,000 for 5% equity in the business. The Sharks liked the wine and his business idea.
Investor, Lori Greiner was interested in the business idea as she knows women buy a lot of wine and want a simpler way to pair wine with food. Lori offered Brice a deal of $160,000 for 12.5% equity in the company and he accepted.
Where Is Obvious Wines Today?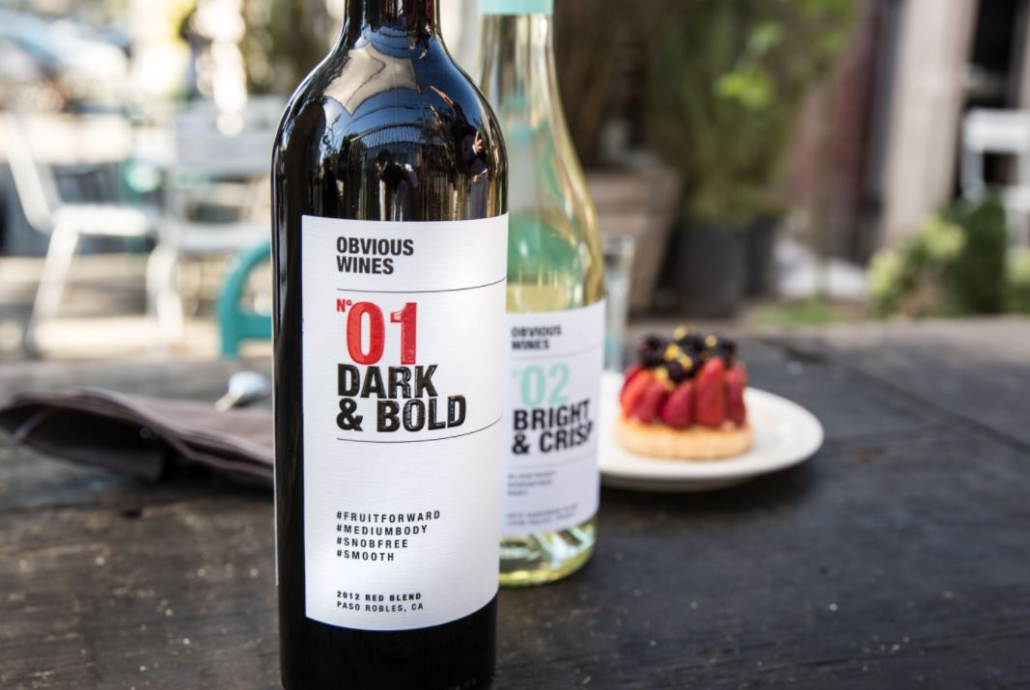 Since his Shark Tank episode, Brice has managed to branch out to include six carefully sourced wines from sustainable, family-owned vineyards in California, Chile, and France. The company even offers bubbly now!
The Obvious Wines collection is currently available at more than 170 retailers and restaurants throughout Southern California. You can also buy his wines directly from their online store and have them delivered.