Prime 6 Charcoal Net Worth 2022
Riki & Oron Franco are the co-founders of the eco-friendly premium charcoal company, Prime 6 Charcoal.  
They appeared on the 12th season of Shark Tank to sell their business idea to the investors. Their hope was to at least get an investment of $200,000 for 10% of the company.>strong>
Their business idea is unique, where did they end up after their Shark Tank episode? Read on to find out!
Quick Facts About The Prime 6 Charcoal Shark Tank Company
| | |
| --- | --- |
| Prime 6 Charcoal Shark Tank Episode | Season 12 Episode 6 |
| Business Type | Eco-Friendly, Reusable, Sawdust Briquettes |
| Owners | Riki Franco And Oron Franco |
| Asked For On Shark Tank | $200,000 For 10% |
| Offer Accepted On Shark Tank | $200,000 For 25% |
| Shark | Kevin O'Leary |
| Status | In Business |
| Net Worth | $ 2.5 million |
What Does The Prime 6 Charcoal Company Do?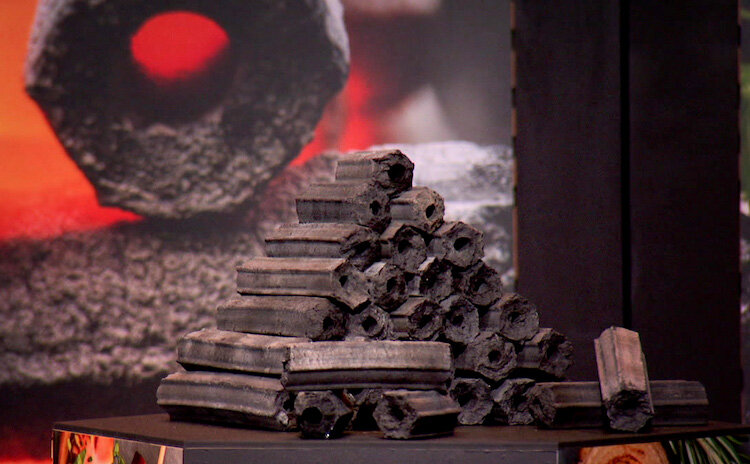 Prime 6 Charcoal is a company that sells charcoal made from hardwood waste sawdust. The Charcoal pieces are hexagonally shaped, andde by a very unique process.
The product is made by compressing the hardwood dust and turning it into a piece of dense charcoal. Each charcoal piece is designed so that it is hollow in between. This allows air to circulate better, leading to a higher burning time. The Prime 6 charcoal pieces can burn for up to 4 hours each.
Check out this video to learn more about the brand. You can also follow them on Instagram to stay up to date with what they do.
How Was The Prime 6 Charcoal Idea Born?
Riki and Oron Franco's devotion to sustainable living and their environmentally friendly mindset lead them to establish a business that helps the environment.
They both love to gril so they got the brilliant idea to combine all of these things. The couple did their research, talked to the right people and Prime 6 Charcoal was born! They also wanted to create a company that can build a legacy that they can leave to their children.
What Offer Did They Walk Away With After Their Shark Tank Episode?
After the Prime 6 Charcoal couple presented their idea and business plan to the sharks, both Kevin O'Leary and Daymond John offered them the exact same deal.
They were both willing to invest $200,000 in exchange for 25% equity. In the end, Riki and Oron decided to accept Kevin's offer because he shares their vision of helping them grow in their direct-to-consumer business idea.
Where Is Prime 6 Charcoal Today?
So the question is, where is Prime 6 Charcoal today, what happened to the company after their Shark Tank episode?
Well, according to our research, the company did $1.3 million in sales in their first 3 months after the show. They also managed to branch out and sell their product in over 5,000 new stores, including Kroger and Safeway. You can also buy their product directly from their online store.
All of the sales the company made up and till now allowed Oron and Riki to plant over 20,000 trees. This has definitely helped with their core values of being environmentally friendly!