Simply Fit Board Net Worth 2022 – What Happened After Shark Tank
If you've seen the intuitive Simply Fit Board recently, you're probably wondering how many have been sold since their popularity soared in 2016.
Since the inventors of the Simply Fit Board appeared on Season 7 of Shark Tank, the company has reached amazing heights.
Let's get an update on the company's performance today, and also consider its humble beginnings as a small idea with massive potential.
The company has gone from a valuation of over $600k on the day of the show to achieving big success and having an estimated net worth of over $10 Million today.
What Is The Simply Fit Board?
This product was invented by fitness professional, Gloria Hoffman and her mother, Linda Clark.
It's a small balancing board that comes in funky designs and colors, and is designed for a person to stand on and move around in a twisting fashion.
The Simply Fit Board is meant to exercise the waist, improve balance and strengthen the core of the person using it.
With consistency, this product has proven to do just that, which is why the Simply Fit Board has sold so well over the past 5 years.
How Did The Inventors Of The Simply Fit Board Get Their Shark To Invest?
It was once again Lori Greiner's good judgment that landed her this investment, as she saw great potential in the mother-daughter duo.
She offered them a brilliant deal of $125,000 for a 20% stake in their company.
Gloria and Linda accepted the offer and have used the investment to further promote and develop their invention.
How Is Simply Fit Board Doing Today?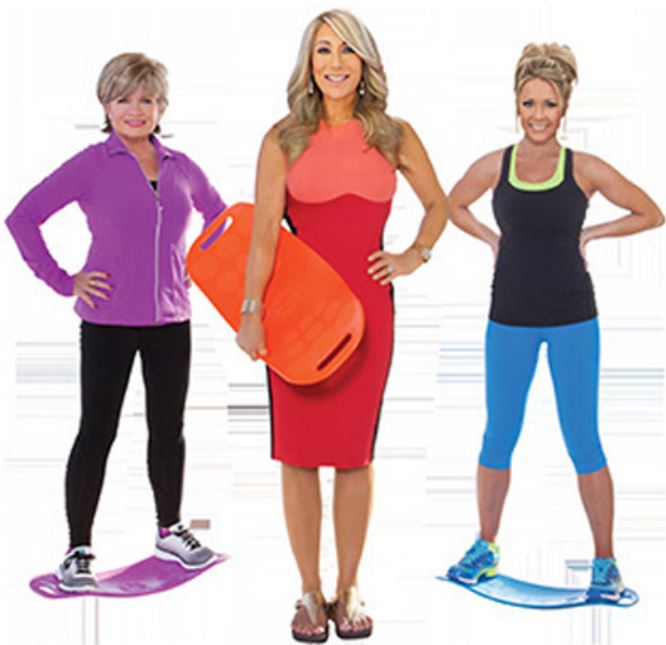 The Simply Fit Board has spawned a huge series of YouTube videos on how to use the product for the best results.
These fitness videos are full of fun, while stressing the importance of fitness of the legs, waist, stomach and ankles.
Before they appeared on Shark Tank, Gloria Hoffman and Linda Clark had managed an impressive $575 000 in sales. Since appearing on the show, they brought in a whopping $160 million in sales in just the first 2 years.
This is another testament to Lori Greiner's business sense, as she is one of the most frequent investors on the show, with an eye for great entrepreneurs.
Three years on, today they are still selling the Simply Fit Board in Walmart & Kmart outlets, Home Depot, as well as online.
Sales are not slowing down, because Gloria and others are using the product to create fitness videos that have since received consistent viewership.
There has also been a keen Pinterest response to the product, with people posting various ideas and tips on how to use their Simply Fit Board.
Final Thoughts
Today the Simply Fit Board is considered one of the most successful investments on Shark Tank, as it's one of those products that shows no signs of going out of style.
The mother and daughter, who cofounded the Simply Fit Board, have been immortalized as the people who have improved the lives of many, helping countless people lose weight, get fit and live healthier lives.