Telegram Vs Whatsapp – Why It's Time To Make The Switch In 2022
In a world where Facebook has become the dominant power in online discourse, the need for an alternative has become more and more attractive to an ever growing number of people.
Facebook of course acquired Whatsapp in 2014 and it also owns Instagram leading to concerns about data privacy and ultimately a monopoly of where people are spending their time online. The new mandatory privacy policy where Whatsapp will share your Ad data with Facebook has led to a mass exodus from the platform towards Telegram and other platforms.
With this issue coming to the surface more and more, Telegram has popped up as legitimate competition for Whatsapp, with better features and less worries about privacy and censorship online.
In this article we compare the two platforms head to head and give you all the information you need to make an informed decision about which one you should be using going forward.
Telegram Vs Whatsapp Comparison Chart
| | | |
| --- | --- | --- |
| Feature | Whatsapp | Telegram |
| Group Limit | 256 | 200,000 |
| Channels | No | Yes |
| For Business | Yes | Yes |
| Desktop App | Yes | Yes |
| End To End Encryption | Yes | Yes (Only Secret Chats) |
| Use Without Phone # | No | Yes |
| Unlimited Storage | No | Yes |
| Send Any File Type | No | Yes |
| File Size Limit | Small | Large |
| Multiple Concurrent Sessions | No | Yes |
| Shares Data With Third Parties | Yes | No |
| Hide Phone Number | No | Yes |
| Works On All Platforms | No (No IPad App) | Yes |
| Voice And Video Calls | Yes | Yes |
| Secret Chats | No | Yes |
| Self-Destructing Messages | Yes | Yes |
| Users | 1 Billion | 500 Million |
| Overall Score | 86/100 | 96/100 |
The History Of Whatsapp And Telegram
The history of both message platforms are equally as interesting and both came from experienced tech entrepreneurs.
Whatsapp
Whatsapp is the brainchild of former Yahoo employees, Brian Acton and Jan Koum and was created in 2009 after the pair had quit their jobs to go travelling the world before subsequently running out of funds and having to look for work.
Funnily enough, they ended up applying for jobs with facebook and being turned down by the company who would eventually acquire them.
Co Founder Jan Koum, bought an IPhone in 2009 and upon seeing the App Store, immediately saw the gap in the market for a free status and messaging app.
Whatsapp added more and more features as it progressed and grew in numbers, eventually inviting investment capital from the likes of Seqiuoa capital who valued the company at $1.5 Billion in 2013.
Facebook came along less than a year later and bought the company for $19 Billion giving Sequioa a massive return on their investment as they saw Whatsapp as a competitor to its own Facebook Messenger service and the rest is history.
Telegram
Telegram was started by two Russian Brothers, Pavel and Nikolai Durov in 2014 in Saint Kitts And Nevis – A long way from home, we know.
Pavel was initially born in Leningrad, Russia before growing up in Italy and moving back to St Petersburg in 2001, graduating with a first class honours degree in science.
He then went on to create Russia's largest social networking site, Vkontakte, where he would eventually come under pressure to release the data of controversial political figure Alexei Navalny's private VK page, which he refused to do, eventually being ousted from the company in controversial circumstances.
The brothers then fled to Saint Kitts And Nevis and continued to work on their open source Chat app – Telegram.
The security MTProtocal of Telegram was breached early in its history during a competition and was promptly fixed as the app went from strength to strength in terms of the service they provide.
Telegram subsequently moved its headquarters to Berlin in 2014 but could get residency permits for all of it's staff and moved again to Dubai where the company is currently located.
Telegram proceeded to grow steadily in terms of numbers and features, from 100 Million to 200 Million and up to 500 million in 2021 as Users scramble to #DeleteWhatsapp.
Whatsapp Vs Telegram In 2021
Starting the story with the current state of play as Facebook and Whatsapp are desperate to understand what makes Telegram so Popular and Telegram founder Pavel Durov, consistently pot shotting at Facebook.
"Facebook have employed a whole team to study what makes Telegram so popular, imagine that – a whole team. I can help you out on this one and it's quite simple – Respect Your Users." – claims Durov boldly.
He appears to be a man of his word in this regard, refusing requests of many international governments to share users private information with them, requests he has never adhered, leading to the app being banned in multiple, 'Authoritarian' states like Iran, Russia and Thailand.
With Facebook biting back at Telegram, saying chats are not End-To-End Encrypted for normal chats, only Secret chats, Pavel also has plenty to offer in return.
Durov refutes these claims, stating they are not End-To-End Encrypted so users can work on multiple devices at the same time, a feature that doesn't exist on Whatsapp.
Durov also points out that Telegram has been banned in various regions for not releasing its users private data while Whatsapp has faced no such bans and he questions why that is, a point that seems to have some weight on the surface.
Whatsapp's Dilemma
Whatsapp has come under huge scrutiny in recent times for its new, take it or leave it privacy policy which will allow Whatsapp to share your private date with it's parent company Facebook.
It turns out that plenty of people are willing to Leave it as opposed to taking it.
In Whatsapp's biggest market, India, 80% of users are planning to switch to Telegram or Signal when the new privacy policy comes into play. It was originally planned to happen in February but it has been rolled back to May after the backlash but even Indias government has urged them not to go ahead with the move.
Whatsapp have insisted that Whatsapp users private messages will still be secure, but many or unsure and this has led to a surge in sign ups for competitors, Telegram and Signal.
Indeed, Telegram owner Durov has even claimed that Telegram has gained 25 Million users in one day following Whatsapps new privacy policy.
It must be said that Whatsapp's new policy will not be able to be rolled out in the EU due to GDPR guidelines excluding so we will see if the exclusion will be extended to Whatsapps other key markets like India.
Facebook & Whatsapp's Other Dilemma
The USA has just completed an extremely tumultuous election campaign with conservatives furious about censorship from Facebook and other Big Tech operators and it seems they may have some justification looking at the recent Times article, which attempts to describe a shadow campaign to secure the election result.
With Whatsapp losing trust among its conservative user base, they are also jumping ship and crying out for platforms where they wont be censored and Telegram has emerged as the place to be for the many increasingly unhappy user base.
Indeed privacy has always been a concern for Facebook and Whatsapp users who feel Facebook is listening to their conversations and reading their message to improve Ad Targeting for years.
It is something that Facebook denies but with the trust being eroded, many users reconsidering their use of Whatsapp altogether, this may be a final consideration that forces them to move.
Whatsapp Vs Telegram Features
Security
Whatsapp Uses End To End Encryption on all messages between users which is one apparent advantage, again, undermined by a huge data breach in 2019 where millions of accounts were subjected to surveillance malware.
With Whatsapp aficionados claiming Telegrams lack of End-To-End Encryption as a major weakness, although they have never been subject to a corresponding breach in security.
Also, Whatsapp is going to be sharing data like your device id, location, and activities with at least Facebook according to the new privacy policy, which has agitated plenty of users.
Telegram Wins On Security With No Breaches And Not Sharing Your Data.
Users
Another place where Whatsapp seems to have the upper hand. Almost 1 Billion users worldwide and a ton of them are active every day.
Telegram has recently swelled to 500 million users but only 40% are regularly active with Whatsapp still being the most widely used platform, by far.
Facebook Wins On Active Users
Storage
WhatsApp keeps back ups of your chat history on services like ICloud or Google Driver which again is not an ideal situation.
Telegram Offers Unlimited Storage on its own cloud based server, which is a more suitable solution for almost everybody.
Telegram Wins On Storage
Group Chat & Channels
Whatsapp Groups currently have a limit of 254 people within each group chat.
Telegram groups can have 200,000 people which is far bigger and you don't have to worry about your group being disbanded for 'Wrong Think'.
Telegram also has channels where you get to decide who can post and contribute to chats.
They also have pinned comments and other features that make it win out in the group chat stakes as well.
Telegram Wins On Group Chat
Chat By Username
Telegram Users do not have to share their phone number to chat with one another, they can do so by username only.
Whatsapp currently allows you to only chat by phone number but are apparently working on introducing this feature.
Telegram Wins On Chat By Username
Send Any Type Of File
Whatsapp allows you to send text, voice, images, docs and gifs with a limited file size.
Telegram allows you to send any type of file with a max file size of 2 GB, and not limit to the amount of files that can be sent.
Telegram Wins For File Sending
Organize Chats By Folders
Whatsapp has a simple interface for chatting without an ability to use a folder structure
Telegram has a folder structure for you to organize your chats for convenience if that is your thing.
Telegram is the winner for Organization too.
Multiple Platforms Without Need For Phone Connection
With Whatsapp not available on Ipad and the fact you need an active connection between your mobile and the app, Whatsapp is lagging behind again.
Telegram has independent platforms on all operating systems and you don't have to have you phone on to use them. You can also multiple concurrent sessions and 2FA authentication for security, if you chose it. The support is also superior to Whatsapp.
Telegram Wins On Choice Of Platforms And Functionality
Secret Chats
Whatsapp offers self destructing messages but not secret chats, although all message are encrypted anyway.
Telegram offers secret chats which are end-to-end encrypted and almost impossible for anybody to see. Even governments will not be able to get access to your Telegram messages, unless the company changes their policy and allows that to happen.
Overall Conclusion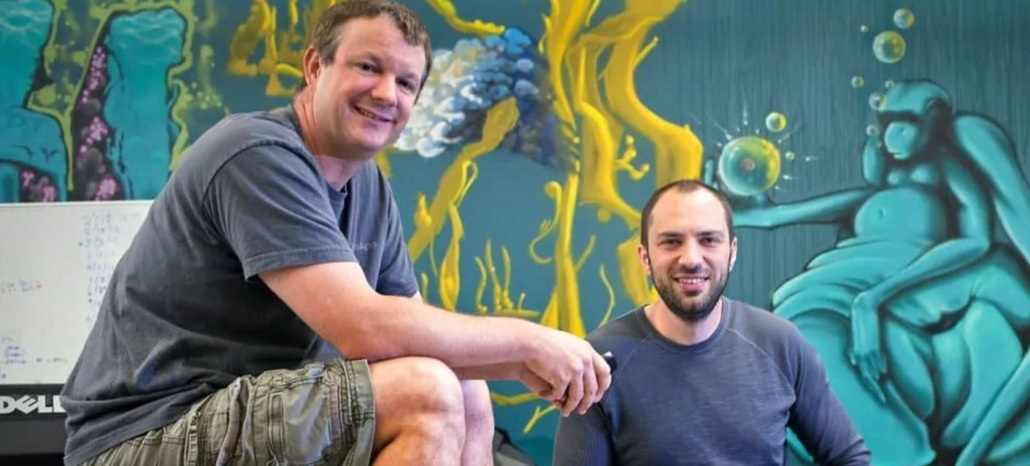 Whatsapp has a few key advantages over Telegram that have come under serious threat in 2021 for a number of reasons.
Whatsapp has a bigger and more active user base and they use end to end encryption on all messages, despite serious concerns about mining and using your data to sell you advertisements.
Mark Zuckerbergs history of shady practices with customer data, you really cant rely on Whatsapp for security anymore, especially with the new 'tyrannical' privacy policy which has left many running to Telegram for more protection of their messages and data, despite Telegram not encrypting messages end to end.
Besides these Factors, Telegram is the better platform in almost every way.
The big challenge facing Telegram right now is how to monetize as they look offer a premium service that people will pay for.
Maybe the channels with Subscription service will do it for them, but it remains to be seen.
We currently use Both Apps.
Telegram is much better but Whatsapp has more users.
Would we use Whatsapp with the new Privacy policy? – Absolutely not, go and sign up for Telegram.