The Players Trunk Net Worth 2022 – Shark Tank Update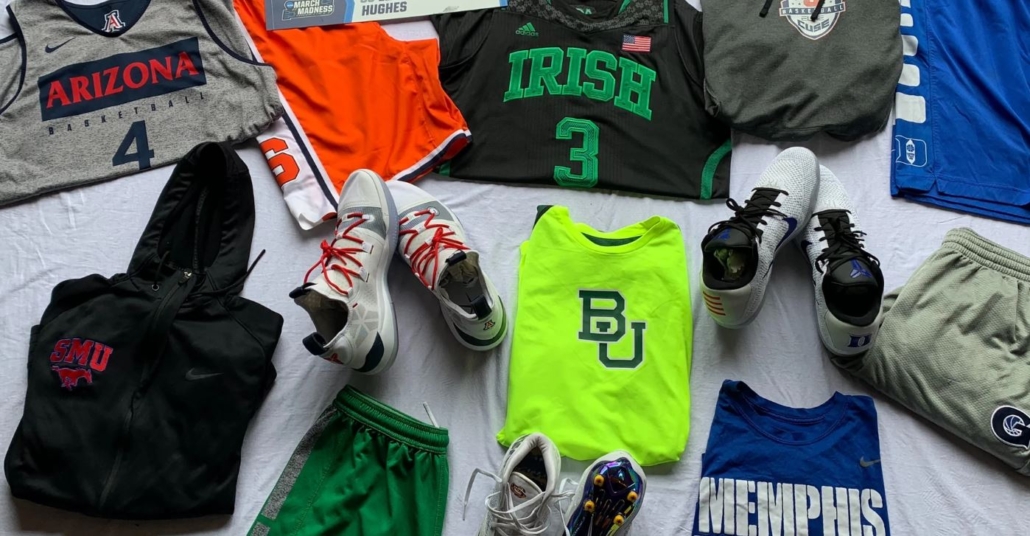 What Is the Players Trunk?
In the founders' own words, The Players Trunk is "a platform for former college athletes to capitalize on the gear they earned during the duration of their college career."
Fans and supporters of these college athletes can browse the website and purchase products such as autographed jerseys, custom merchandise and practice jerseys, gloves and hats.
The Players Trunk began with basketball and has since added training gear and other products from athletes who play soccer, track and field, baseball, lacrosse as well as girls' volleyball.
What Is the Players Trunk Net Worth?
| | |
| --- | --- |
| Company Name | The Players Trunk |
| Owners | Jason Lansing, Austin Pomerantz, Hunter Pomerantz, and Charles Matthews |
| Shark | |
| Equity | 5% |
| Investment | $650,000 |
| Location | Chicago, Illinois |
| Net worth | |
Who Is the Owner of the Players Trunk?
The Players Trunk was founded by Jason Lansing, Austin Pomerantz, and Hunter Pomerantz as well as professional basketball players Charles Matthews and Zavier Simpson.
Jason, Austin, and Hunter worked as college sports team managers which is how Charles and Zavier got in contact with them to help them sell their gear during their college careers.
The quintet soon realized that a centralized platform would be a more professional and efficient way for players to offload their merch and gear, so they founded The Players Trunk in 2020.
Why Is the Players Trunk So Popular?
The Players Trunk is so popular because it is easy to use both for college athletes and their fans wishing to purchase memorabilia and sporting gear.
First, an athlete contact the TPT team via the website. Next, one of the co-founders will reach out to the player and set up the items on the platform. From marketing photos to shipping, TPT take care of everything in exchange for a cut from each sale.
Shark Tank Appearance – Did It Go Through?
A $13 million valuation could not convince Kevin Hart or Sharks Barbara Corcoran, Kevin O'Leary, Mark Cuban, and Lori Greiner to climb into The Players Trunk.
When a Shark pointed out that the sport memorabilia space was oversaturated, The Players Trunk highlighted their $1.3 million in sales with profits of $200,000 at the time of filming.
This was not enough to sway all the Sharks but two of them offered $650,000 for 30% equity. When the TPT team countered this offer with $750,000 for 7.5%, Shark Kevin O'Leary and the Twittersphere's response was less than sympathetic.
Where Is the Players Trunk Today?
Despite walking away from Shark Tank without a deal, The Players Trunk has since been endorsed by former professional basketball player Dwyane Tyrone Wade Jr. and publications like Forbes and GQ.
After an initially positive launch, things improved further in 2021 for The Players Trunk when the NCAA allowed college players to make money from their own names and likenesses.
This allowance meant that TPT could now sell everything but current players' gear via the platform. Talk about a great first birthday present for The Players Trunk!
Conclusion
Who knows where The Players Trunk would have been if they had accepted the Sharks' counter-offer.
Today, dozens of professional players have signed up with The Players Trunk, and this July 2022, just in time for their two years in business, the new Kameron Mcgusty drop happens.