Tipsy Elves Net Worth 2021 -What Happened After Shark Tank
Tipsy Elves takes the cake when it comes to cheesy, saucy, sprinkly, and funny Christmas sweaters. The company was started by two friends Evan Mendelsohn and Nick Morton as a side hustle.
Mendelsohn and Morton had no idea that their company would blow up into a sustainable business. When they landed their audition on Shark Tank in Season 5, they came prepared and full of energy.
They left the episode with a $100 000 investment for a 10% return with Robert Herjavec.
What is Tipsy Elves?
Tipsy Elves represents the ugly Christmas sweater idea and brainchild of Mendelsohn and Morton. They have a variety of traditional sweaters that run into the seriously strange and funny. They have dresses, onesies, and hats that all run the gambit from ridiculous to hilarious.
Since their episode aired, they have branched out into different holidays such as Easter, Halloween, and Hanukah and built a networth well in excess of $15 Million. They also support various efforts with their merchandise such as LGBTQ+ rights. Their items range in size from extra small to 3x extra-large.
They now also have a range of ski suits that range from funky to incredibly stylish for sale on their website.
Who are Mendelsohn and Morton?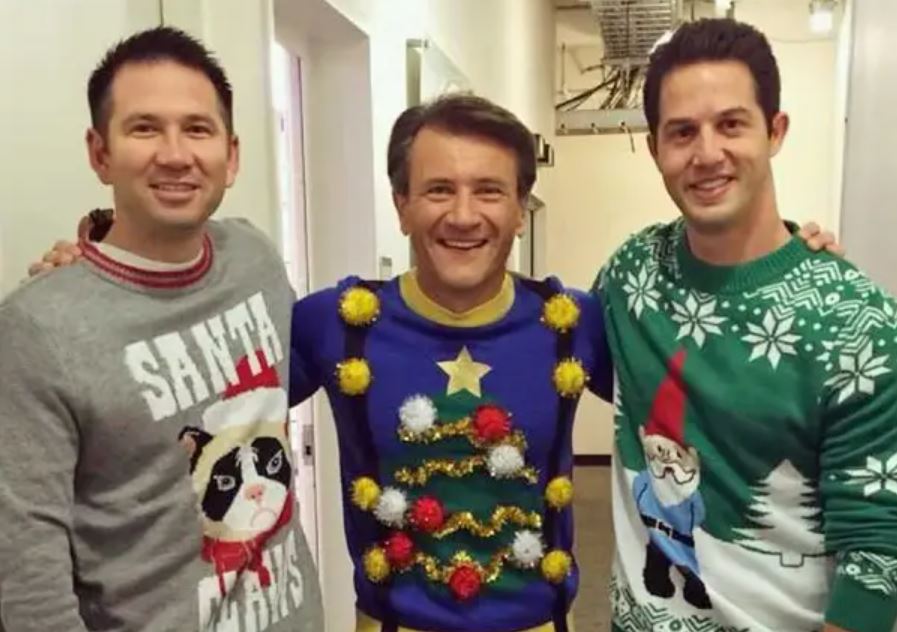 Evan Mendelsohn and Nick Morton left their careers in law and dentistry to pursue what started out as a small side business in the ugly Christmas sweater market.
They officially started the company in 2011 and made just over $800,000 in online sales before their appearance on Season 5 of Shark Tank. They owe this initial success to investing their time and focus into the SEO aspect of online sales.
What Happened During The Pitch?
The pitch started off strong with a 'fashion show' of selected sweaters, dresses, hats, and onesies. The models were friends of Mendelsohn and Morton so the show was relaxed and full of humor which you can watch here.
This eased the judges and they cracked some smiles – always a good business strategy.
The pair were asking for $100,000 for 5% equity. There were concerns from the Sharks that the 'ugly Christmas sweater' market was already flooded and investment would be risky.
The Investment
All but two Sharks pulled out. Kevin O'Leary offered a $100,000 investment but instead of equity, he wanted $2 per sweater until his investment was paid off and then $1 per sweater in perpetuity.
Robert Herjavec made an offer of a $100,000 investment for a 10% stake. Herjavec had been one of the Sharks that the pair had hoped would make an offer and after a brief discussion accepted it.
Conclusion
Since the show aired, Tipsy Elves has gone from strength to strength. Within two years of being on Shark Tank, they had made sales of over $10 million. As of today they have made sales of over $125 million.
With Herjavec as a mentor, the pair has been able to grow their business and expand their line to include most holidays and special occasions. They have even had celebrity interest and representation.