What Type Of Blogs Make The Most Money – Top Niches & Ways To Earn For 2022
There's no denying that blogging is a great way to earn passive income that will last for years to come.
One of the most crucial aspects of starting a successful blog is getting the niche right.
What are you going to enjoy Blogging about AND be able to make good money doing it.
When it comes down to making money from blogging we need to understand the different ways that we can earn money from our blog before we can make an informed choice about which Type of Blog and Niche to target.
Blogs That Make The Most Money:
The ones that generate the most traffic
The ones that generate the most affiliate sales
The ones that can sell the most courses and digital products
The ones with the most valuable traffic
Read On To Discover Our Top Ways To Earn, The Best Niches To Target This & How To Make Money As A Beginner.
Is Blogging Still Profitable?
Blogging is a lot more competitive now than it ever has been in the past and that just means that we need to be working harder AND smarter than before to achieve the same success.
If we attack to process in the right way, blogging is still one of the most profitable careers out there.
The only limit I would place on selecting a niche is to pick something you are already passionate about or interested in learning everything about and conveying that to your audience.
There are an endless amount of niches to chose from and what you pick will inevitably have an impact on your bottom line.
There are 3 main ways to make money from Blogging that we need to understand:
Display Ads
The Banner Ads you place on your site with companies like Ezoic, Mediavine or even Adsense.
When a user sees or engages with the Ads, you earn a little bit of money every time, up to 3c per visitor.
As the amount of visitors to your site grows, this number compounds significantly and you can end up with hundreds or even thousands of dollars a day.
Best for niches with a ton of traffic.
If people spend money in the niche, you will earn even more.
Cons
Will take a longer time to make significant earnings
Affiliate Marketing
Recommending others peoples products to your readers and getting a percentage of the sale whenever somebody buys through your link.
Amazon is well known as the best Affiliate Program for beginners but there are plenty of others in the market.
Best for Review Type Sites Or Niches Where People Have A Lot Of Disposable Income.
Pros
Make A Significant Amount Of Money Quite Quickly
Some Programs Pay Recurring Commissions
Cons
The Best Products Will Have More Competition
Info Products/Courses/E-Books/Membership Sites
This is the category where you sell your premium material to your audience for a fee.
This is going to work best in a niche where people are willing to pay for your information.
Also going to work well if you have an email list which is a crucial aspect of your success anyway.
Pros
Can Generate A Lot Of Revenue
Extremely Passive
Cons
Have To Be An Expert
Need A Large Audience.
From these three options, Affiliate marketing is going to be the fastest way to make money but it might not necessarily be the best in the long term.
The way I look at it is that if I get traffic on my review posts, I will still be earning from Display Ads so it is a win – win.
Different Types Of Content:
Evergreen Content
Evergreen content is the type of content that you write and it will bring in visitors for years to come once you are ranked in the top three.
This is the kind of content that doesn't change or need to be updated with time and is the most passive in nature bringing in a steady stream of income on a consistent basis.
Trending Topics
Topics that are hot right now but in a months time may become a distant memory.
These types of posts can earn you a lot of money today, but don't last as long and your site wont be as passive as an evergreen site but some topics can be getting searches for years to come.
Socially Shareable Content
Food and Fashion are great posts for Pinterest master who can basically sell their pins to Pinterest users and get high volumes of clicks through to their site.
This can be an effective strategy to get good traffic quickly but you are at the whims of an algorithm update that could take your content overnight. It is not as reliable as Google, long term.
Review Type Posts
Reviewing different products can be a mix of trending and evergreen.
Some products are replaced and gone within a year, others can be best sellers for 10 to 20 years at a time.
These posts get tons of affiliate but don't get traffic for as long as Evergreen content does.
A mix of any number of these strategies can be the best way to go.
Different Types Of Blogs
Informational Blogs
The reader is trying to learn something or how to do something in the best way and your Blog is the knowledge resource where they come to learn.
Depending on the niche, these can have a huge amount of content to cover and can generate a huge amount of traffic.
Information blogs can be anything from Technology to Home Improvement to Making Money Online.
These types of blogs are suited to all types of earnings.
Sports And Hobbies
Your Blog is going to be a knowledge hub for people looking for information on their latest hobby/sport, looking to improve and looking for the best products they can buy in the niche.
These types of blogs are most suited to Display Ads and Affiliate Marketing along with Membership Sites or Forums.
Food Blogs
Food Blogs are one of the hottest commodities in the market right now and you can make huge amounts of money from display ads in this market.
Since Covid, people have been cooking at home more and more also and that means you can get even more traffic.
This niche is also perfect for building traffic from platforms like Pinterest and you can build up a lot of traffic quickly in this niche, even if it is a bit over saturated.
Travel Blogs
Travel has been huge until the Covid Pandemic of 2020 set in, that is.
People are deeply engaged in deciding where to visit and can spend a long time on your blog.
Again this type of Niche is best suited to Display Ads but you can also make money with Digital Products and Affiliate.
News Blogs
News Blogs is one of the least passive ways you can earn with blogging unless you sell the sites content on a membership basis.
The content you write today, might not be relevant tomorrow or getting any hits and it might turn into a bit of a treadmill trying to keep up.
With that being said, there can also be a mix of evergreen and news related topics on the site for stable viewership.
Review Blogs
Reviewing the latest products, gadget, software and technology in an industry.
This obviously lends itself perfectly to affiliate marketing and you can generate a pile of revenue from selling products big and small.
You are not simply limited to recommending products with this type of site, you can also cover authority guide about the product categories and do top lists.
We cover this completely in the traffic tornado course so don't forget to check that out here:
https://traffictornados.com/blogging-ebook
In That Book We Cover The Traffic Tornado System That Covers 5 Main Types Of Blog Post:
Authority Articles 2,000 – 6,000 Words
Cover all of your knowledge about a certain topic.
Long Form Content with plenty of headings that can all rank for different keywords.
Links to your Top 10 Lists
Top 10 Lists
Contains a mini review of the top ten products associated with the content of your blog post with pros and cons and an affiliate link to buy.
It also contains a link to the individual review of each product which you are going to write.
Individual Review
Covering the individual products of your list in greater detail under many headings:
Overview
First Impressions
Performance
Value
Pros & Cons
Alternatives
Conclusion
Also links back to the authority article to complete the wheel for insane rankings and revenue
Versus Post
This is comparing and contrasting two products against each under various headings, with a text and with tables.
At the end of the post, we pick a clear winner.
This work well because people search for these types of comparisons.
Question Answer Posts
Shorter than the Authority article, these posts answer a specific question that gets asked a lot on Google.
Check out our keyword research video on how to find the best questions that need to be answered.
A good combination of these types of Posts, should leave you in good standing to make the maximum revenue as quickly as possible with your blog.
Top Industries Or Overall Categories To Chose From
Technology
Pets
Home Improvement
Food
Travel
Automotive
Sports
Finance
Investing
Self Improvement
Making Money Online
Health
History
Careers
Business
Lifestyle and Fashion
Which Types Of Blogs Make The Most Money
Generally, the blogs that make the most money are the ones that get the most traffic and that is achieved thorough
Consistent hard work,
Outsourcing writing if you can and
Having a high success rate for every post.
The Blogs I Would Start Today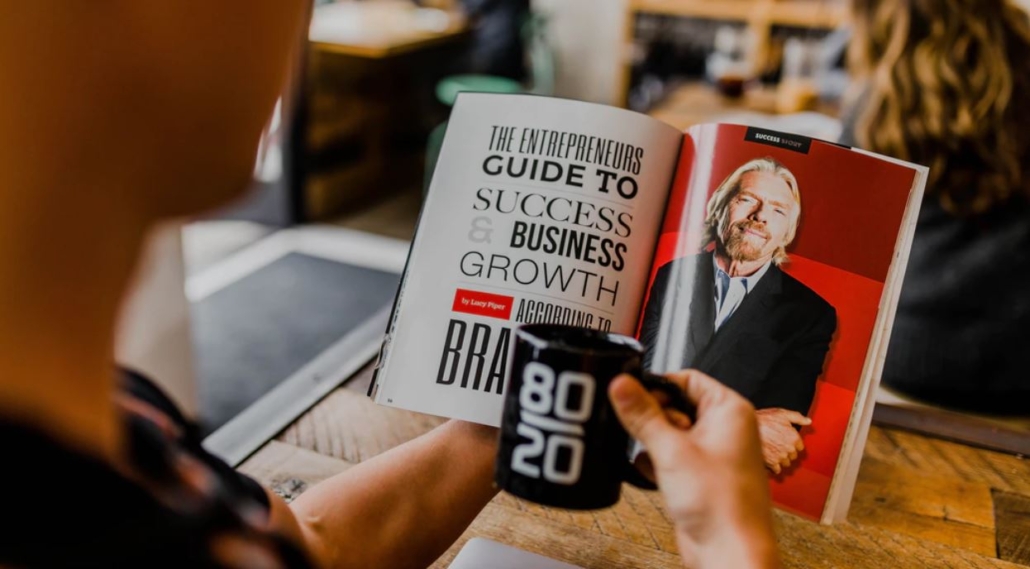 I have a ton of blog projects going on and trying to run an agency at the same time but there are certain niches that I look at and think I would like to have a go at in the near future.
Food Blogs
For me, Food Blogs are quite appealing as a source of money making but I have done enough of that I know and I want to be passionate about the Blogs I create.
If you are into fashion or food, thee are great niches because you can get a ton of traffic from Pinterest AND google.
It's also an easy one to combine with Youtube, you can videos of you cooking the dish with no need to have your face in it.
Cons
It is quite saturated and Google wants to show your blog as a commodity which is why you should build an email list as quickly as possible.
Ok, so now for the blogs I would start if I had some free time to do it:
The reasons why these blog make the list:
They Are Broad For Expansion Into Huge Sites
The Readers Are Willing To Spend Money In Them
They Can Earn Good RPM's With Their Display Ads
I Am Interested In Learning More About The Topics
Unlimited Amount Of Titles To Write
They Are Not EAT Related Niches So You Won't Be Penalized For Not Being A Doctor ETC
Outdoors Site
Outdoors attracts me because it is such a vast niche, you will never run out of fresh content to write about.
There are also just a ton of Affiliate Products you can link to, high ticket and low ticket from Pocket Knives to Bow And Arrows to Log Cabins or Dirt Bikes.
At this stage in my blogging career, I would like to pick Niches with just an unlimited capacity for expansion.
You don't want to get bogged down by only being in one niche and running out of juicy titles to write.
Sub Niches:
Camping
Hiking
Motor Sports
Hunting
Running
Climbing
Hill Walking
Etc
Full Sports Blog
A Blog Covering All Sports has the ability to become absolutely huge.
You can write clusters of articles on certain topics and see which ones perform best to get that initial traffic and then continue to expand outwards.
You could even couple it with news articles to catch the trends and have mostly evergreen content at the same time.
There is also sports where people spend a ton of money of equipment like golf and cycling and we can make a handsome earning from Affiliate and obviously Display Ads as the site gets bigger.
I've create a few sports Blogs already and am pretty confident, I can get them ranking quickly.
Cons
Not as high RPM's as some other niches
Most competitive sports have higher competition
DIY/Home Improvement
A quality Niche that can cover a large range of topics.
People have money and they are willing to spend it so we can get high affiliate commissions and high RPM's for our traffic.
The Sub Niches of this category include:
Kitchens,
Living Rooms,
Bedrooms,
Home Office,
Man Cave,
Home Gym,
Garden,
Sheds,
Log Cabins,
Repairs and Maintenance.
Overall this is a site with lower competition and high value traffic meaning that we can make a good living off a successful blog here with a ton of room for growth.
Other Blogs That Could Be Great
Technology
Food
Fashion
Self Improvement
Thanks for checking out our latest post and let us know what you think in the comments below.